Easily made in ten minutes, this fresh cannabis pear and arugula salad is made with cannabis fan leaves, mellow pears, red peppers, and a zesty lemon cannabis vinaigrette for the perfect side salad to accompany any meal.
Features
A super simple cannabis salad recipe
Multiple different infusion options to choose from
Ways to incorporate cannabis into a healthy lifestyle
Just like this simple salad made with cannabis fan leaves and a zesty cannabis lemon vinaigrette. The perfect side salad to take to work or on the go, you can easily enjoy your cannabis discretely.
In this post, I will share how to prepare cannabis fan leaves to enjoy in a salad and the easiest way to make your cannabis vinaigrette at home.
Looking For More Support?
Join thousands of members inside my private Well With Cannabis Community to ask questions, find support, and share your edible creations!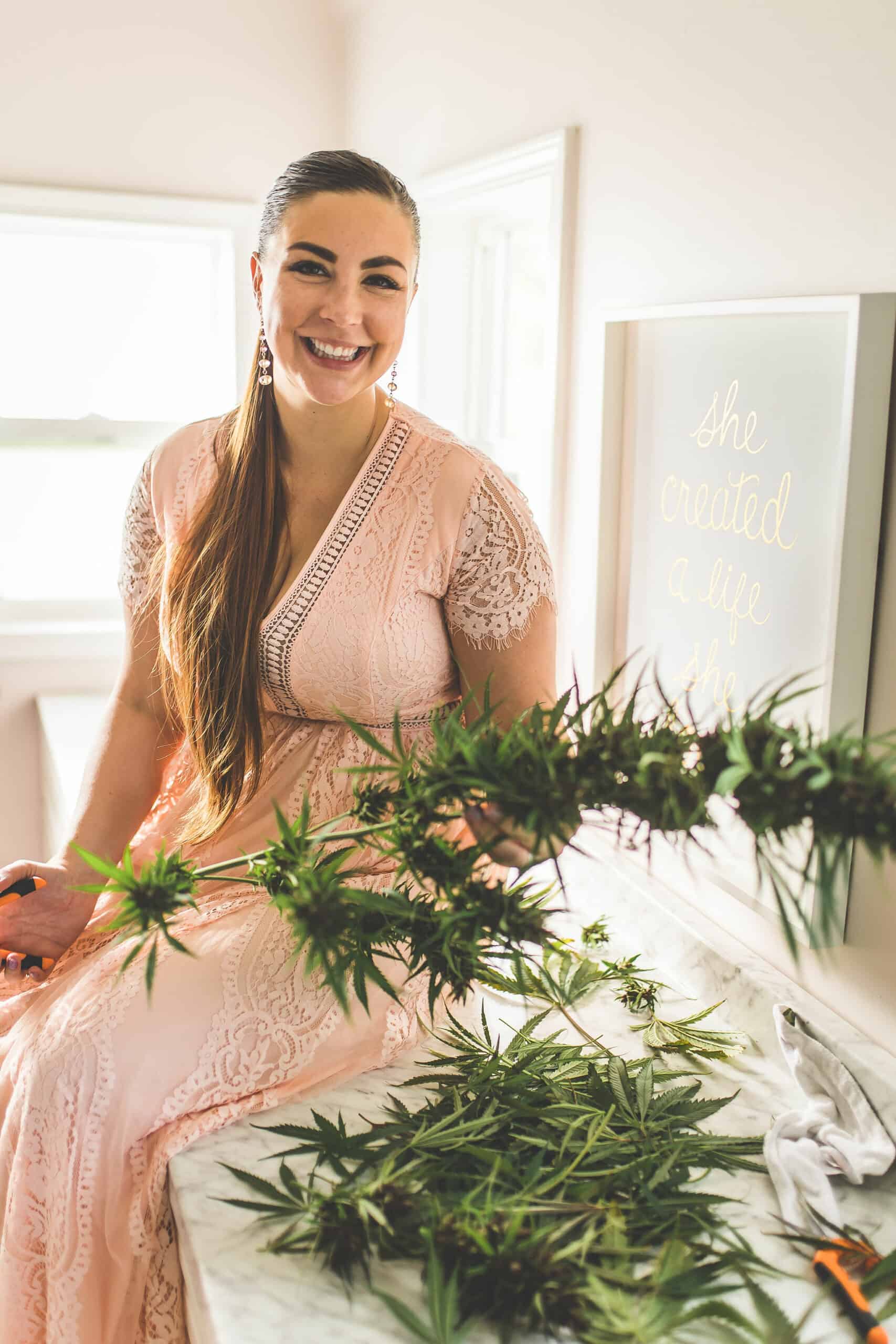 Ingredient Notes
Pear: thinly sliced
Bell pepper: your color of choice, thinly sliced
Arugula: or any baby green you like
Fan leaves: optional; learn more about how to use cannabis fan leaves here
Walnuts: crushed, toasted if desired
Parmesan cheese: fresh grated is best
Lemon vinaigrette: regular or cannabis-infused lemon vinaigrette
Note: a complete list of ingredients with amounts and printable instructions is located in the recipe card below.
How to Make a Cannabis Leaf Salad
As cannabis becomes legalized throughout the country, more and more people have access to raw cannabis leaves.
Raw cannabis can be found in the form of living plants that produce fan leaves, sugar leaves, raw flower buds, fresh leaf trim, seeds, stems, stalks, and more.
If you have access to fresh cannabis leaves and don't want to waste them like me, this is a great recipe to try.
In addition to the many nutritional benefits typically associated with dark-green leafy vegetables, the cannabis plant also contains unique phytocannabinoids that nourish the endocannabinoid system.
Cannabis leaves do not produce cannabinoids quite as mature female flower buds do; they contain important nutrients, antioxidants, and cannabinoid acids like THCA and CBDA, meaning they are not useless. 
Additionally, they also contain beneficial compounds known as terpenes.
How to Prepare The Leaves
Small, immature fan leaves and small sugar leaves make the best salad greens.
Large, older fan leaves are oftentimes too tough to be enjoyed in a salad and are better off used to be juiced to blended in a smoothie.
Harvest, wash, and dry the cannabis leaves just as you would kale or spinach leaves.
Give a rough chop of the leaves, removing all long stems as necessary, and enjoy.
Cannabis Lemon Vinaigrette
This salad is delicious with many different vinaigrette types, but this zesty cannabis-infused lemon vinaigrette is my favorite!
It is just the perfect combination of bright, zesty flavor with mild notes of cannabis that pair perfectly with this salad.
Alongside my cannabis lemon vinaigrette, classic balsamic vinaigrette also makes a delicious topping for this salad.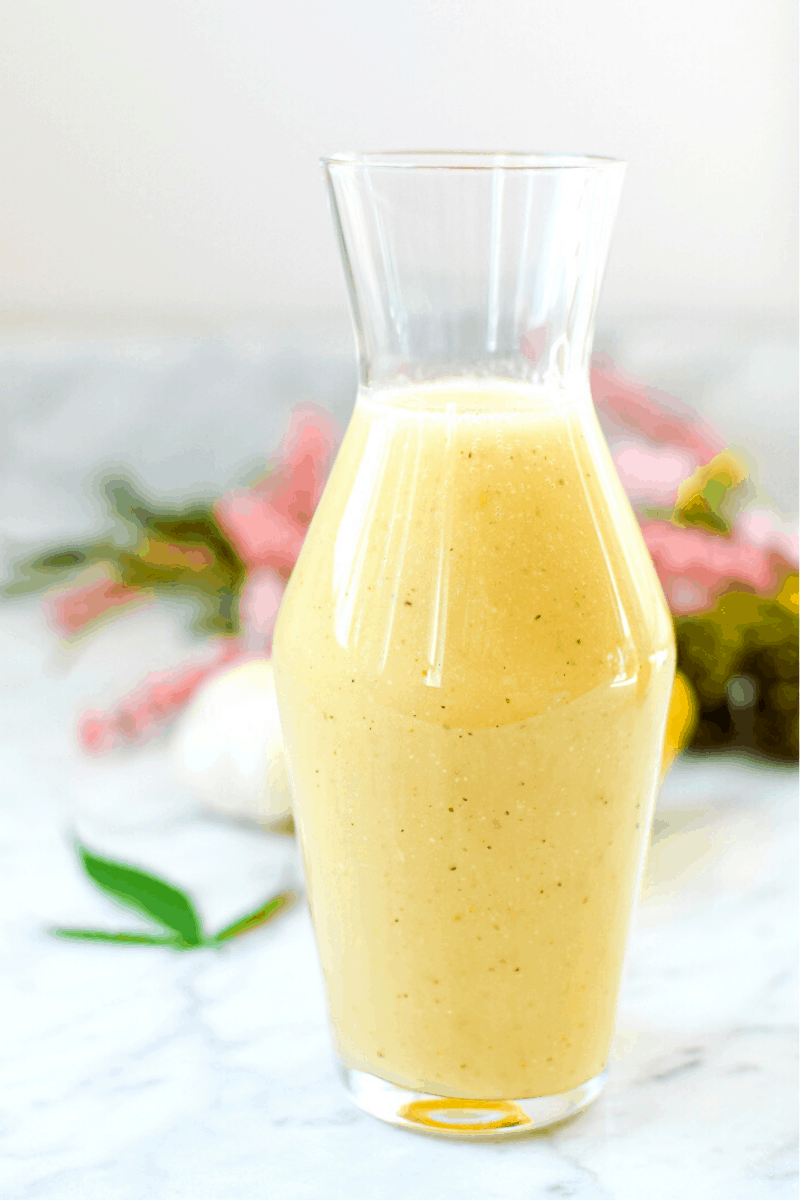 How to Determine The Dosing
Want to get a more accurate guesstimate of the potency of your cannabis infusions and extractions? Try our popular edibles calculator!
Not sure what your perfect dose is? Learn more here.

Want To Make This Easier? Use A Machine!
If the process of decarbing and infusing feels like too much work, an all-in-one countertop device may be a perfect all-in-one solution.
My personal favorites? The LEVO and Ardent FX, but you can review the most popular infusion machines here.
Want A Discount Code?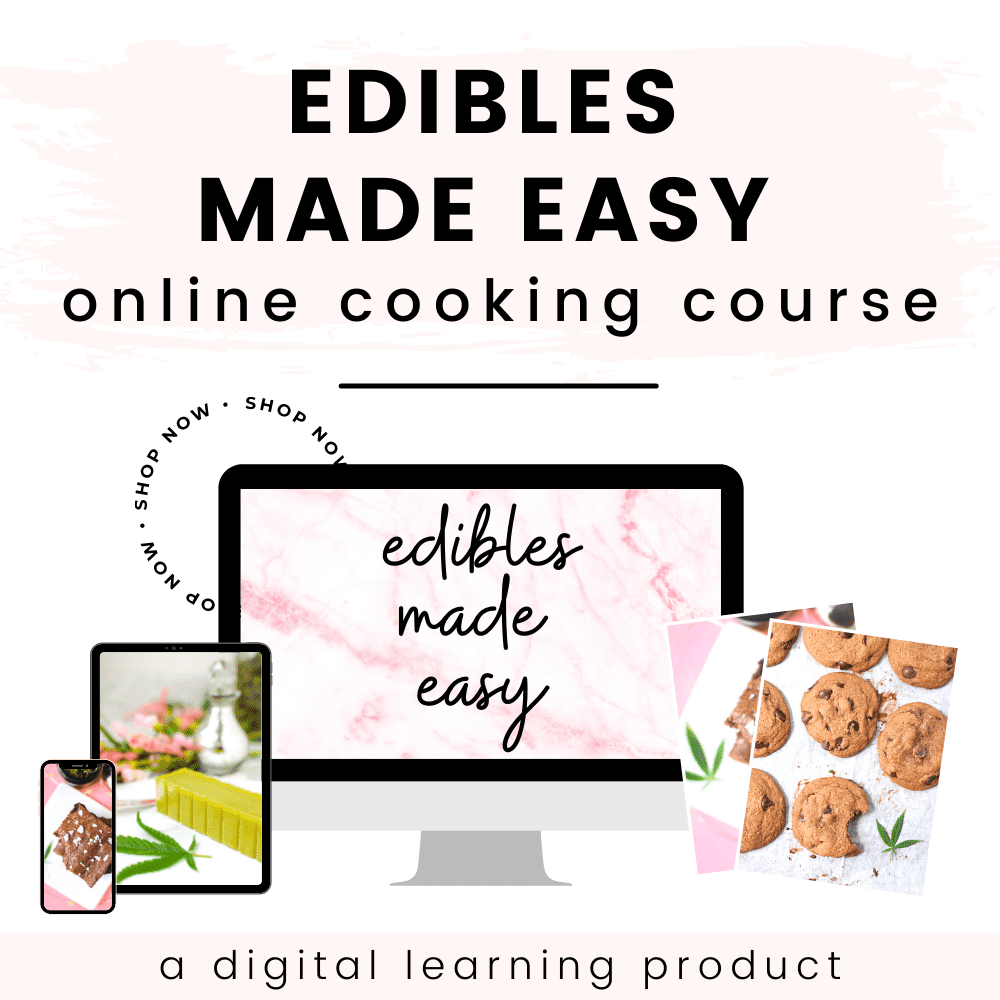 My Edibles Made Easy Online Cooking Course will teach you how to easily make cannabis edibles and topical recipes at home. This step-by-step video course will teach you how to infuse, extract, and create edibles with many different product types - all from the comfort of your own home.

Learn more and enroll today →
Cannabis Pear and Arugula Salad
Easily made in just ten minutes, this fresh cannabis pear and arugula salad is made with peppery arugula, cannabis fan leaves, mellow pears, red peppers, a zesty lemon cannabis vinaigrette for the perfect side salad to accompany any meal.
Ingredients
½

medium

fresh pear

thinly sliced

¼

medium

red bell pepper

thinly sliced

½

cup

fresh arugula

½

cup

cannabis fan leaves

1

tablespoon

crushed walnuts

1

teaspoon

grated Parmesan cheese

1

tablespoon

cannabis lemon vinaigrette
Instructions
Thinly slice the pear and red pepper. 

Gently toss sliced pears and red pepper with the arugula, fan leaves.

Garnish with walnuts and parmesan cheese.

Gently toss with the zesty lemon vinaigrette right before enjoying.
Notes
*Canned or fresh pears will work in this recipe. Canned pears are a great option if you can't find good fresh pears. Canned pears are available all year round and are easy to keep on hand in your pantry.
Nutrition
Serving:
1
salad
Calories:
175
kcal
Carbohydrates:
21
g
Protein:
3
g
Fat:
10
g
Saturated Fat:
1
g
Polyunsaturated Fat:
7
g
Monounsaturated Fat:
1
g
Cholesterol:
1
mg
Sodium:
151
mg
Potassium:
269
mg
Fiber:
5
g
Sugar:
14
g
Vitamin A:
1202
IU
Vitamin C:
44
mg
Calcium:
52
mg
Iron:
1
mg
Did you make this recipe or have a question?
Join hundreds of members inside private Well With Cannabis Community for help, support, and to share your edible creations!