These cannabis-infused Cheetos are a cannabis lovers' dream, full of cheesy, crunchy, infused goodness. Discover how easy it is to make your own chweetos at home with cannabis-infused oil or decarbed kief. Choose from traditional, Flamin' Hot, or any other chip you desire. Bake and enjoy!
Step 1 - If you haven't already, prepare your cannabis oil. See oil infusion options below. Put your desired amount of oil in an oil sprayer.
Step 2 - Preheat the oven to 240 degrees F. Decide if you want to spray or shake your Cheetos. Line a baking sheet with parchment paper or foil and set it aside.
Step 3 - Measure out a single serving of Cheetos, approximately 1 ounce.
Step 4 - If spraying: spread the Cheetos on the reserved baking sheet. Spray the Cheetos with the oil sprayer in an even layer. If adding kief, sprinkle it on now. Then toss the Cheetos and spay again until your desired dose is used.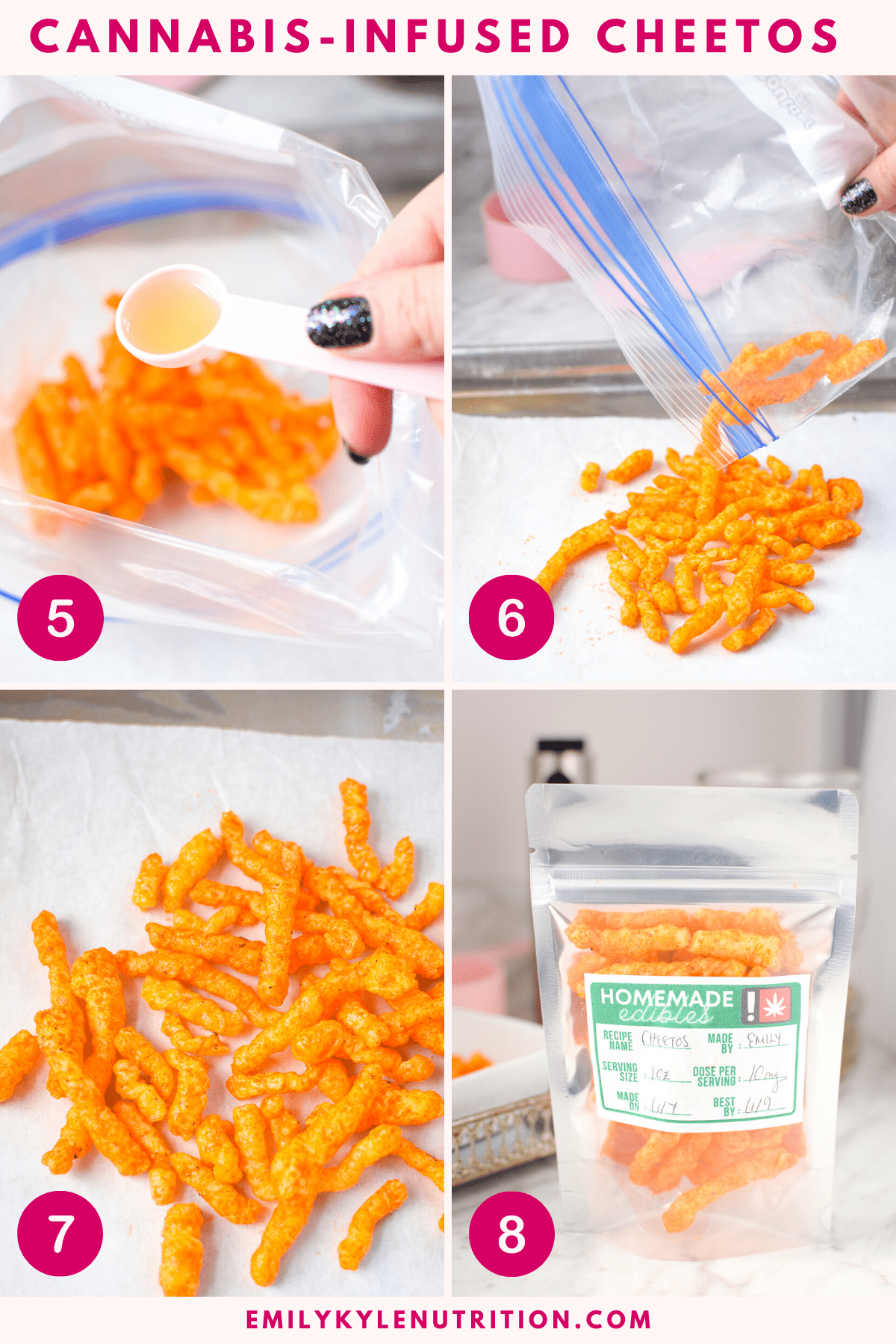 More Cannabis Recipes You Will Love