This post may contain affiliate links, to find out more information, please read my disclosure statement.
15 of the best healthy energy bite recipes on the internet! Perfect for chocolate lovers, peanut butter lovers, and even fruit, nut & seed lovers. Whether you are plant-based, vegan, gluten-free, or simply looking for a tasty treat for you and the kids, there's a delicious recipe for everyone!
If you have ever had an energy bite before, you know how delicious they are, and more importantly how easy they are to make! If you haven't yet tried an energy bite, here you will find 15 of the Best Healthy Energy Bite Recipes – all from registered dietitian nutritionists who know how to make these tasty snacks both nutritious and delicious!
Don't Forget to Pin this Recipe for Later!
Registered Dietitian Approved Recipes
Registered dietitian nutritionists, Americas trusted nutrition professionals, know how to make good food that tastes good too. Each one of these energy bite recipes has been created to help you fuel your body with wholesome ingredients that will help you power through any activity. Whether it is a snack on the run or fueling up before or after a workout or event, these convenient bites are portable, energy dense, and delicious.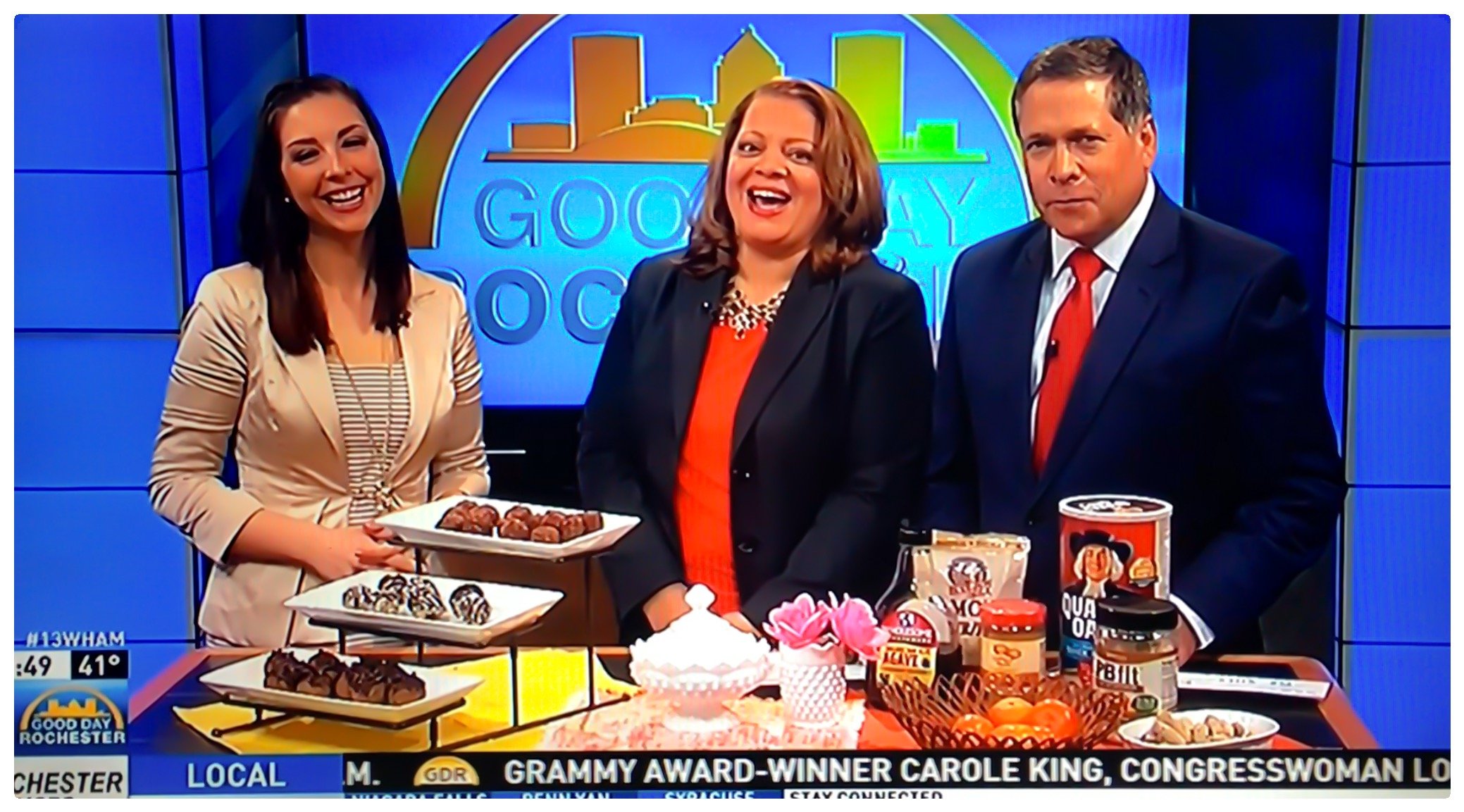 HEALTHY SNACK TIME
Snack time can be tricky. If you're looking for a snack, chances are you're already hungry. In which case, if you're not prepared with a healthy snack readily available, you're likely going to reach for the easiest snack around – potato chips anyone? That is why preparation is key.
[bctt tweet="Want a #Healthy snack? Get the 15 BEST #EnergyBite recipes here!" username="EmKyleNutrition"]
Energy bites are a great recipe to include in your weekly menu rotation or add to your meal preparation list. They are relatively easy to make, and most all of the recipes featured here are no bake which means you can roll together these tiny balls in less than 30 minutes. What is best about these recipes is that they all feature many nutritious ingredients that provide a lot of vitamins, minerals and dietary fiber, all of which are important components of a he
Watch the Video!
This week for my Health in a Handbasket Segment on Good Day Rochester for 13 WHAM News I talked about our Topic of the Week – Put a Spring in Your Step with Healthy Energy Bites!  Say goodbye to boring old snacks and indulge in one of these super-healthy energy bites that will leave you full and satisfied ♥
Click Here to Download Your Plant-Based, No Added Sugar Meal Plan – FREE!
The Best Energy Bite Recipes
For Chocolate Lovers ♥

For Peanut Butter Lovers ♥


For Fruit, Nut & Seed Lovers ♥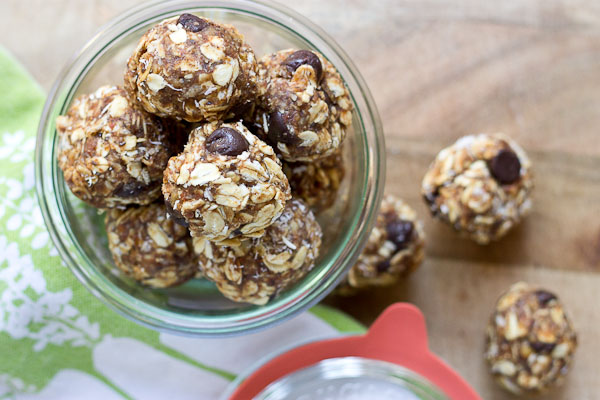 I hope all of these 15 Healthy Energy Bite recipes inspire you to try a new, fun snack like the energy bite! With so many great recipes to choose from, you can know that your recipe was provided by a registered dietitian nutritionist, a trusted health professional to provide you with recipes that are not only nutritious but delicious too! And don't Forget to Pin this Recipe for Later!

P.S. Are you interested in learning more about plant-based eating? Do you want to get healthy & stay happy without ever having to diet again? Be sure to sign up below for your free 5 Day Plant-Based, No Added Sugar, Meal Plan to see exactly how delicious plant-based eating can be!
The following two tabs change content below.
Hi there, I'm Emily Kyle, a nationally recognized media dietitian & nutrition communications expert on a mission to help you create the happy & healthy holistic lifestyle you deserve. To help you on your wellness journey, I offer holistic health counseling, resources inside The School of Health & Happiness, and this blog which focuses on holistic health and wellness, anti-inflammatory, whole food recipes, and my love for Mother Nature inside #TheMillennialGarden.
Latest posts by Emily Kyle (see all)