Learn everything you need to know about how to make your own naturally vegan, gluten-free, nut-free, and Paleo Homemade Hemp Seed Milk with pantry staples easily at home in under 30-minutes.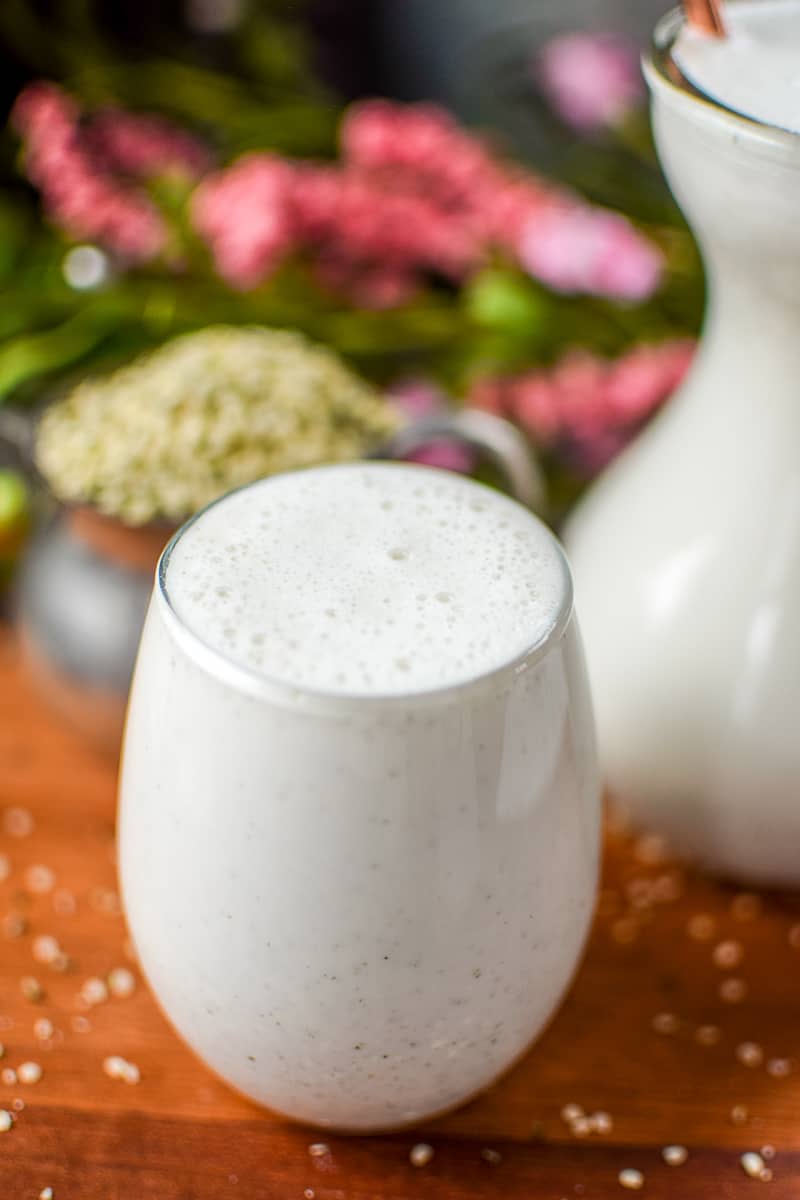 What Is Hemp Milk
If you're new to the world of culinary cannabis, hemp seeds are a great ingredient to start cooking with. Hemp seeds are the seed of the hemp, or Cannabis sativa, plant and have a subtle, slightly nutty flavor and an impressive amount of health benefits.
As a Holistic Cannabis Practitioner, I am fascinated with all parts of the cannabis plant for both their culinary and medicinal purposes.
You can learn more about the difference between different types of hemp, CBD, and THC oil here.
Hemp seeds, also known as hulled hemp hearts, contain no intoxicating cannabinoids like CBD or THC, but they do have an impressive nutrient profile, making them a healthy choice for many different diets.
While hulled hemp hearts are great to enjoy in their raw form, they also have the ability to make the easiest, most creamy and delicious hemp seed milk that is naturally vegan, gluten-free, nut-free, Paleo, Keto, and Whole30 approved.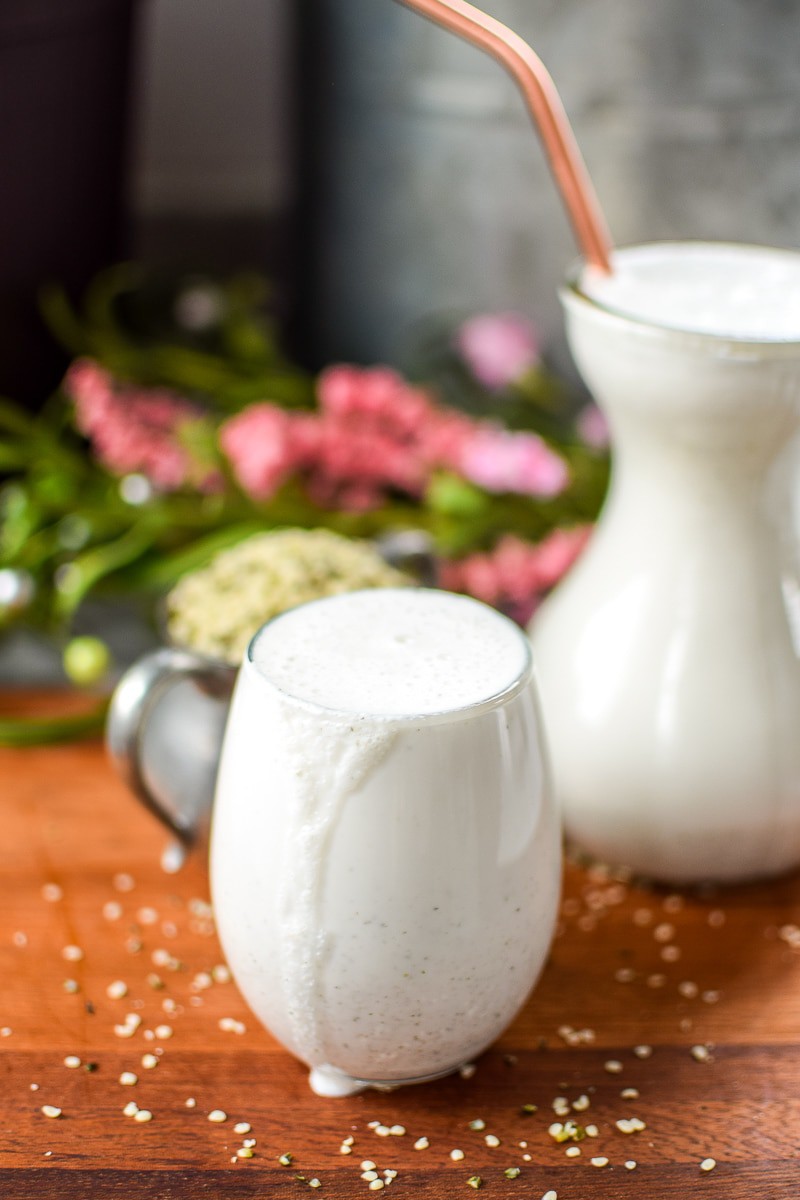 Vegan, Vegetarian, or Plant-Based?
Homemade hemp seed milk is naturally vegan, vegetarian, and plant-based. This makes hemp seeds and homemade hemp milk an excellent addition to any plant-based diet.
Is It Paleo Friendly?
Yes, hemp seeds and homemade hemp seed milk is paleo-friendly. Many people who follow the paleo diet enjoy hemp seeds in a variety of different ways to replace common, non-compliant foods, like whole grains.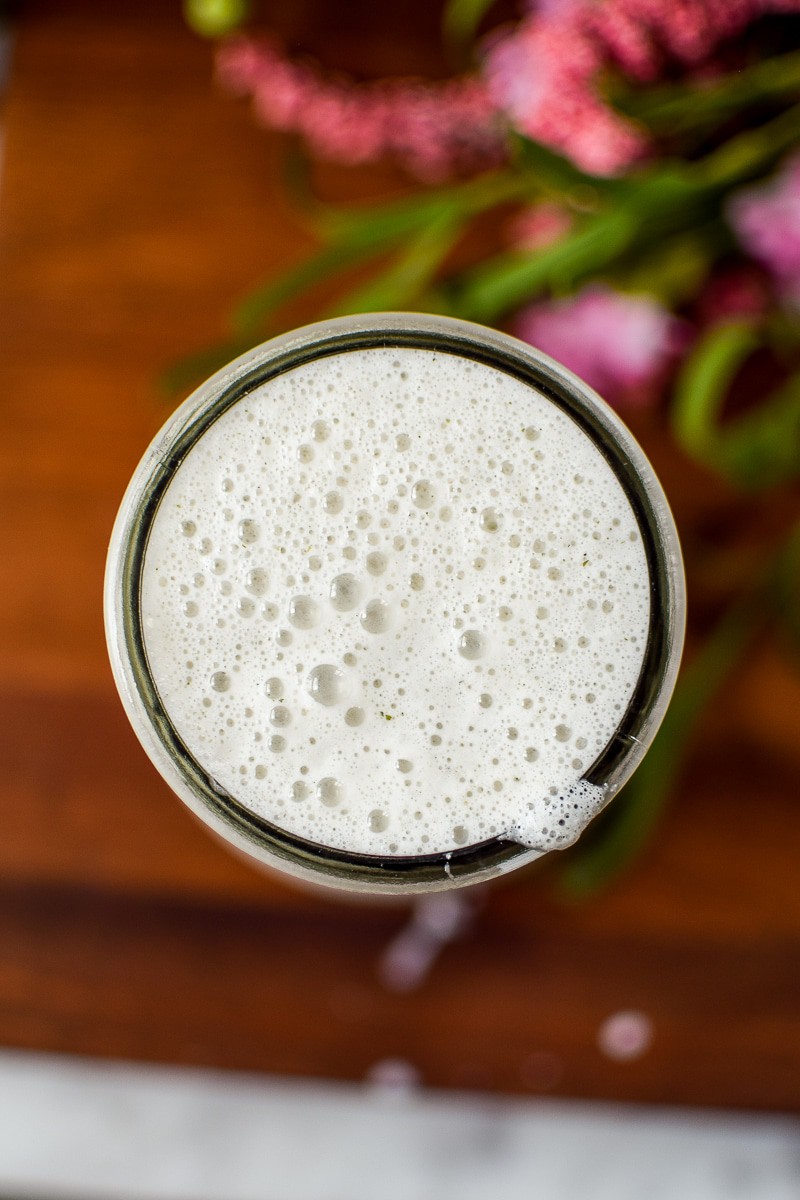 Is It Keto Friendly?
Yes, hemp seeds themselves are high in healthy fat and protein, while being lower in carbohydrates, making them keto-friendly.
When making your own homemade hemp seed milk to be Keto-friendly, just ensure you are not adding too much sweetener, or opt for a non-nutritive sweetener of choice, like stevia.
Keto-Friendly Hemp Seed Recipe: Hemp & Avocado Mayo-Free Deviled Eggs
Is It Whole30 Compliant?
Yes, hemp seeds and homemade hemp seed milk is Whole30 compliant.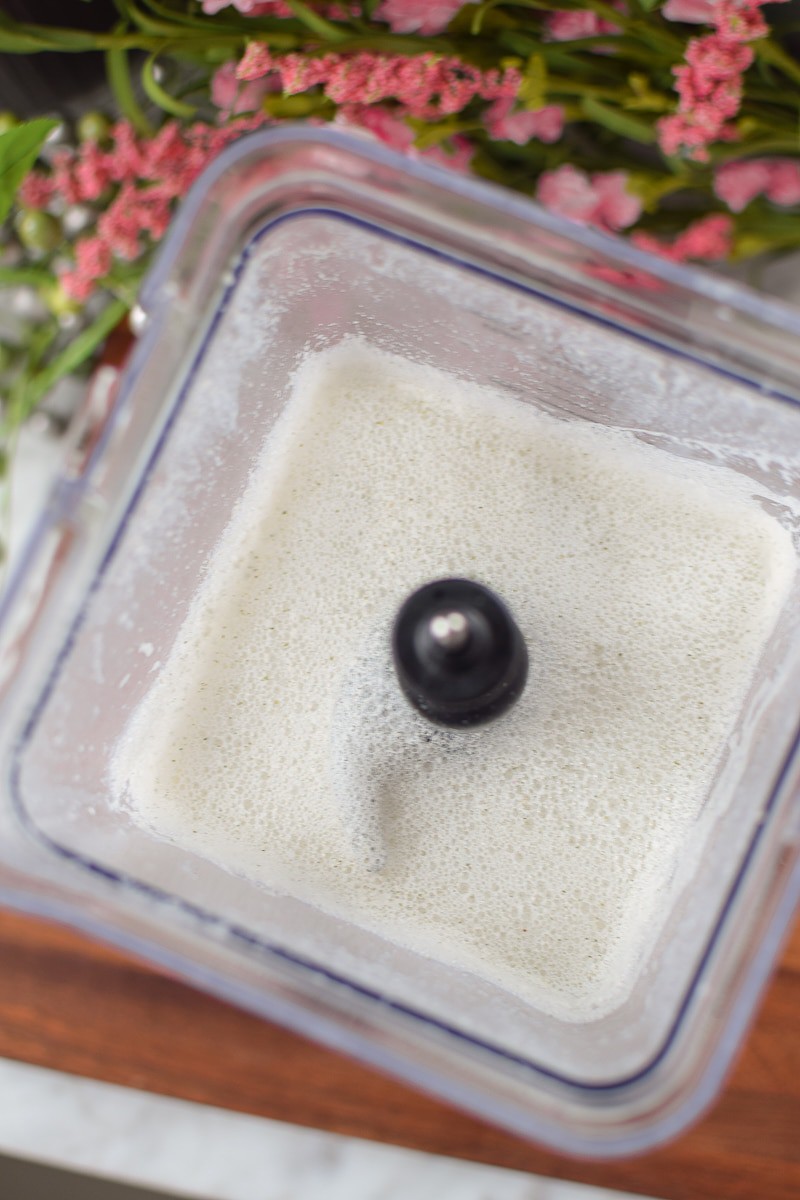 Should You Add CBD?
It is a personal decision as to whether or not you want to add CBD Hemp Oil to your homemade hemp seed milk, but it is delicious if you want to try!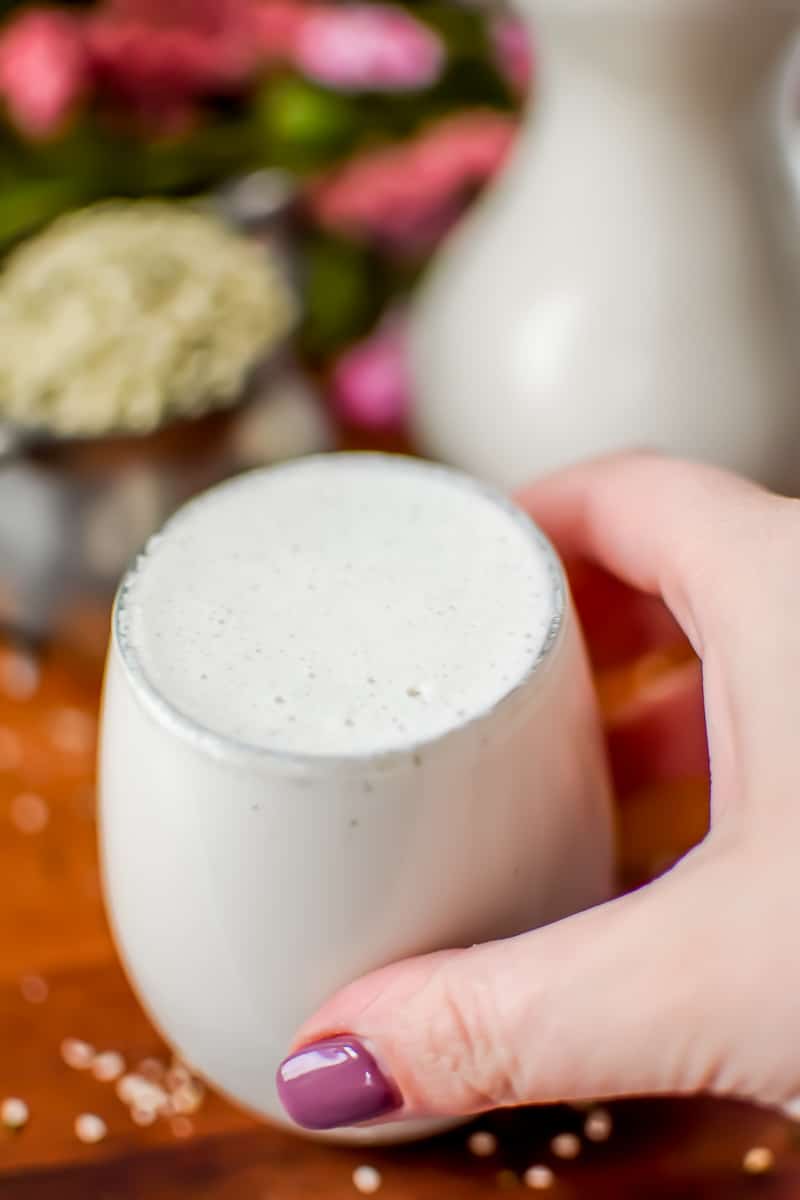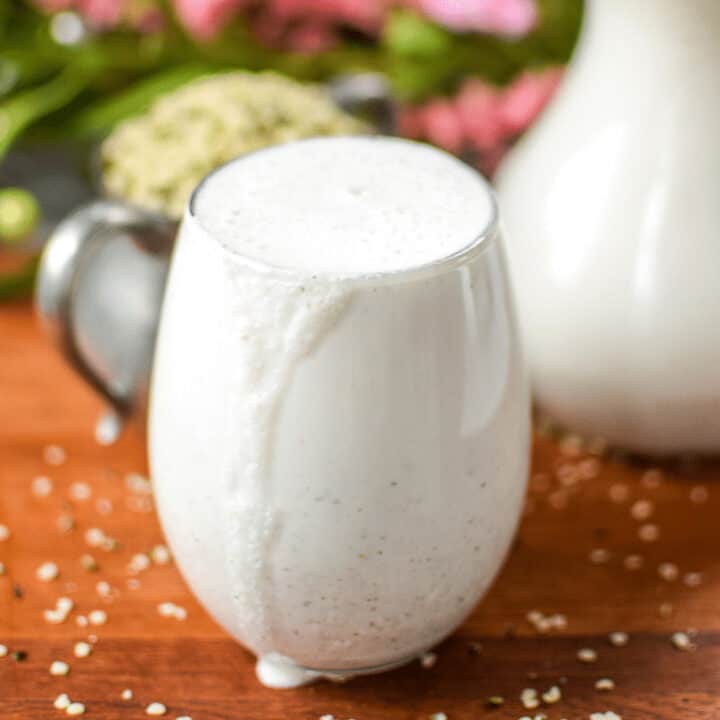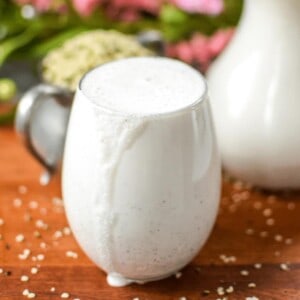 Homemade Hemp Seed Milk
Easily make your own creamy Homemade Hemp Seed Milk in under 30 minutes. Naturally vegan, gluten free, Paleo, Keto, and Whole30 approved.
Instructions
In a high-speed blender, combine the hemp hearts and water. Let sit for 20 minutes.

Turn the blender on high speed for 60-seconds.

Add the maple syrup, vanilla extract, and sea salt.

Run the blender on high for another 30 seconds.

Strain through a fine-mesh sieve, pour the mixture into a nut milk bag, or strain through cheesecloth if desired.

Pour milk into a container and refrigerate for up to 3 days.
Notes
*If you strain the remaining contents of the milk, you will lose some of the nutritional benefits. I recommend to simply shake or stir your hemp seed milk well before consuming.
Nutrition
Serving:
1
cup
Calories:
230
kcal
Carbohydrates:
5
g
Protein:
14
g
Fat:
18
g
Saturated Fat:
2
g
Polyunsaturated Fat:
16
g
Sodium:
45
mg
Fiber:
4
g
Sugar:
3
g
Did you make this recipe or have a question?
Join hundreds of members inside private Well With Cannabis Community for help, support, and to share your edible creations!