This tropical green cannabis smoothie is a whole-food, plant-based, gluten-free treat that tastes amazing, can be made in just 5 minutes, and comes with multiple different cannabis infusion options.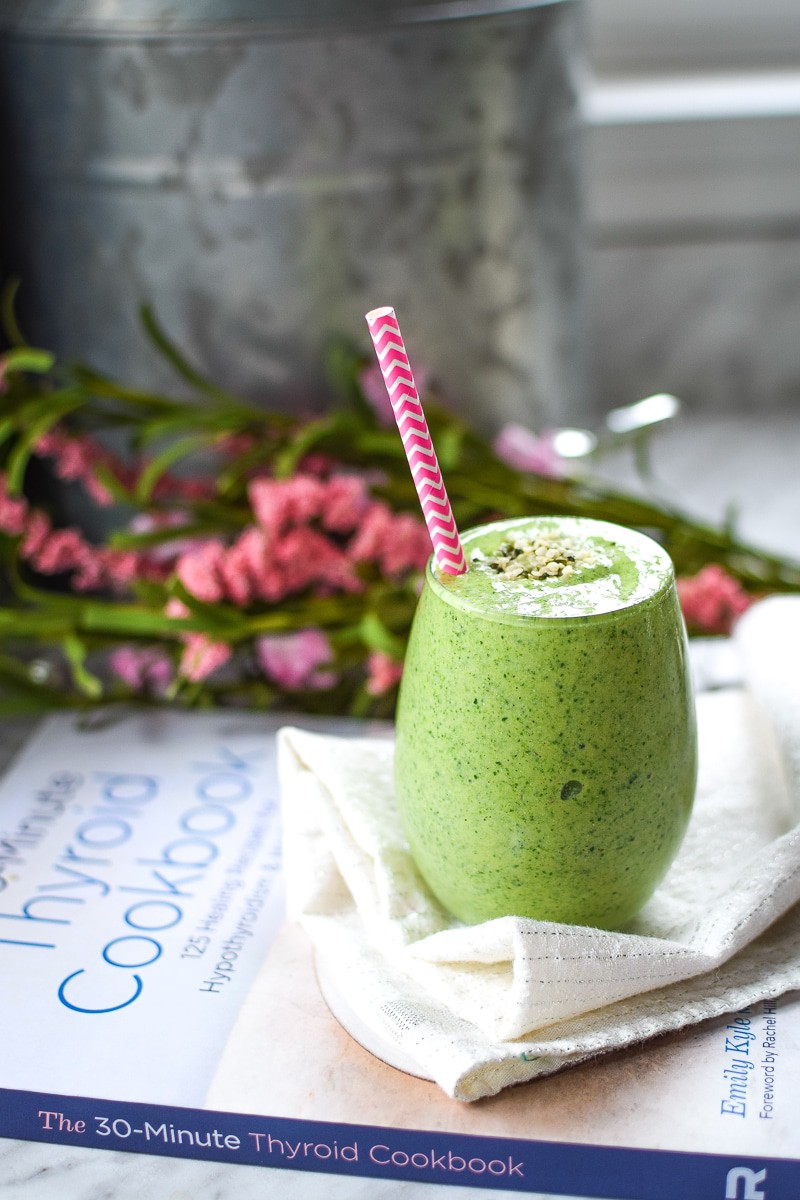 Features
An easy-to-make smoothie with simple ingredients
Health benefits of each ingredient
Multiple cannabis infusion options to choose from
Why You Will Love This Recipe
It can be hard to find a smoothie that tastes delicious, especially a green one.
Members of my Well With Cannabis Community had a hard time getting past the green color at first, but they confirmed that this smoothie truly is delicious.
This smoothie contains a full serving of fruits and vegetables, providing many important nutrients and antioxidants that support a healthy lifestyle.
In this guide, you can get the full recipe, different cannabis infusion options to try, and some important health facts about the ingredients used.
---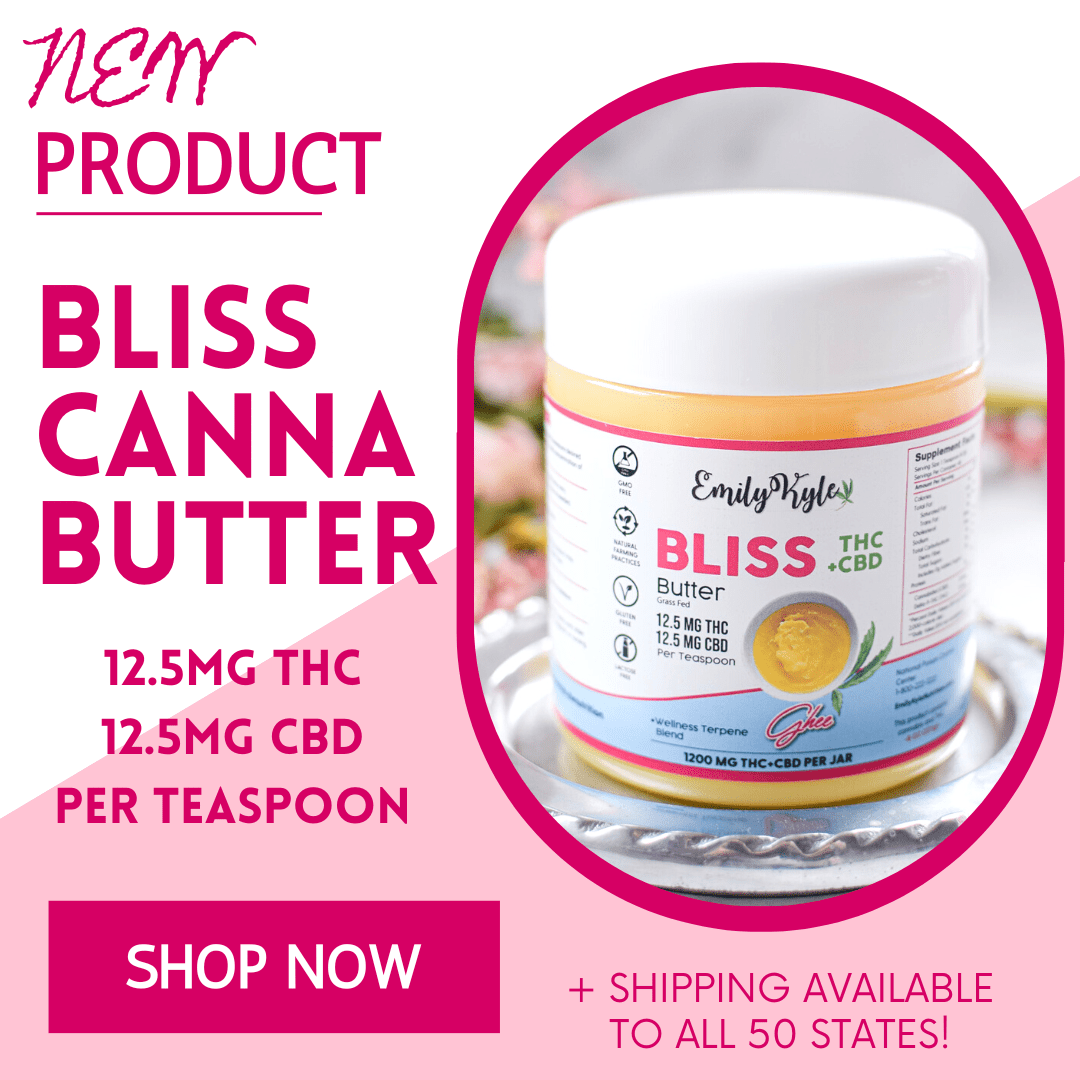 Skip the hard work and have perfectly dosed, delicious, pure Bliss Cannabutter delivered directly to your door! Shop Now →
---
Ingredient Notes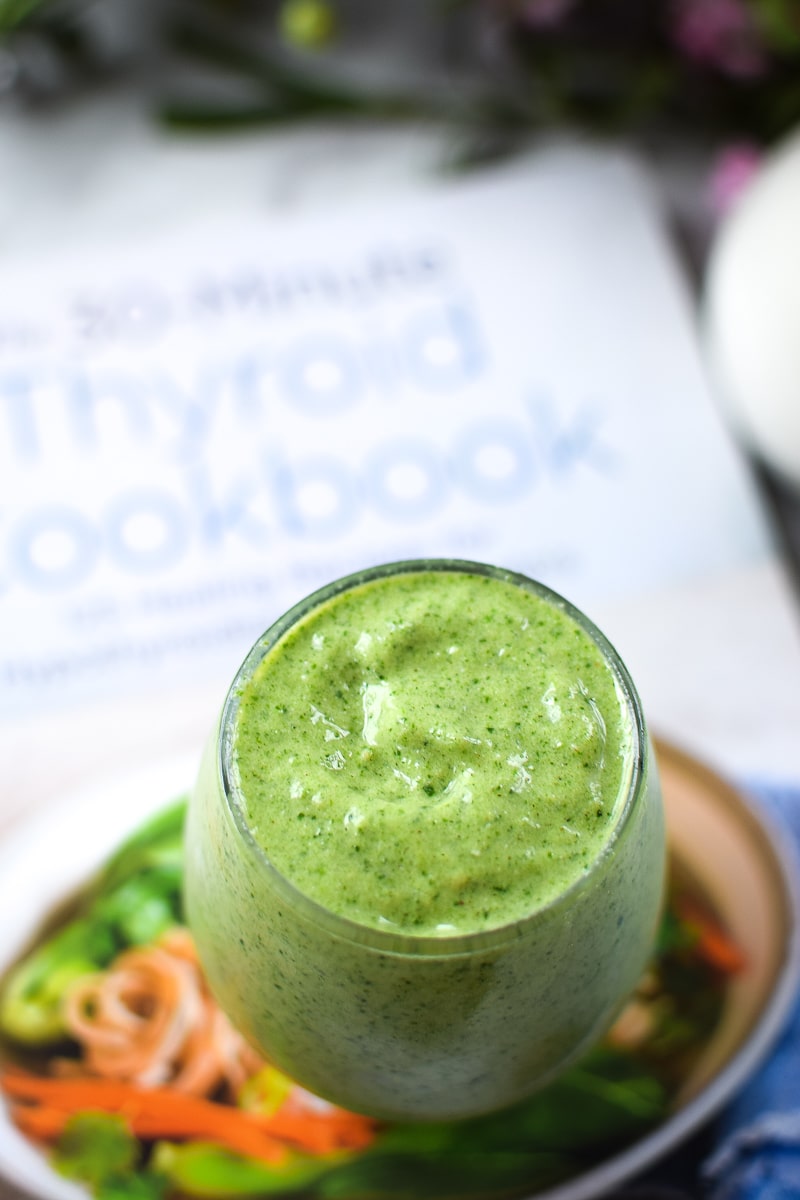 Dark greens – if you don't have access to fan leaves, sub your favorite dark green vegetable, like kale or spinach
Pineapple – frozen is perfect for this recipe
Greek yogurt – if you're plant-based, try a dairy-free option
Milk – feel free to use cannabis milk, traditional dairy milk, or plant-based milk like hemp milk
Protein powder – optional, but helpful if you want to enjoy this as a meal or are trying to achieve weight loss
Hemp seeds – for taste and nutrition
Honey – you can use cannahoney if you want
Cannabis oil – or any other alternate infusion option listed below
Note: a complete list of ingredients with amounts and printable instructions is located in the recipe card below.
Alternative Infusion Options
Of course, you can easily swap any milk you prefer for the hemp seed milk if you don't have any already made.
Sunflower seed milk, coconut milk, almond milk, cashew milk, traditional dairy milk – pick whichever fits in your healthy lifestyle best!
Notes & Expert Tips
Cannabis edibles have the ability to support your endocannabinoid system, which helps to oversee homeostasis – or balance – of the body.
Eating cannabis has a 6-10% bioavailability rate compared to a 30% bioavailability rate when used as a tincture and absorbed sublingually.
The effects have a typical onset time of 30-90 minutes and an average duration of 4-8 hours.
Benefits of Hemp Seeds
Hemp seeds are low in saturated fat and have little or no added sugars, refined starches, and sodium
Hemp seeds are what I consider to be a great source of plant-based protein for those who are adopting a more plant-based diet
Hemp seeds and hemp seed milk are not only nut and/or tree-nut free, but they are also free of the Top-8 major allergens found in food, which account for nearly 90% of all food allergies in the United States. 
Benefits of Spinach
Spinach is a dark-green leafy vegetable that is rich in water-soluble vitamins, fat-soluble vitamins, minerals
Contains a wide variety of phytonutrients
Spinach contains a multitude of anti-inflammatory nutrients
Contains flavonoids and carotenoids that help to support an anti-inflammatory diet and lifestyle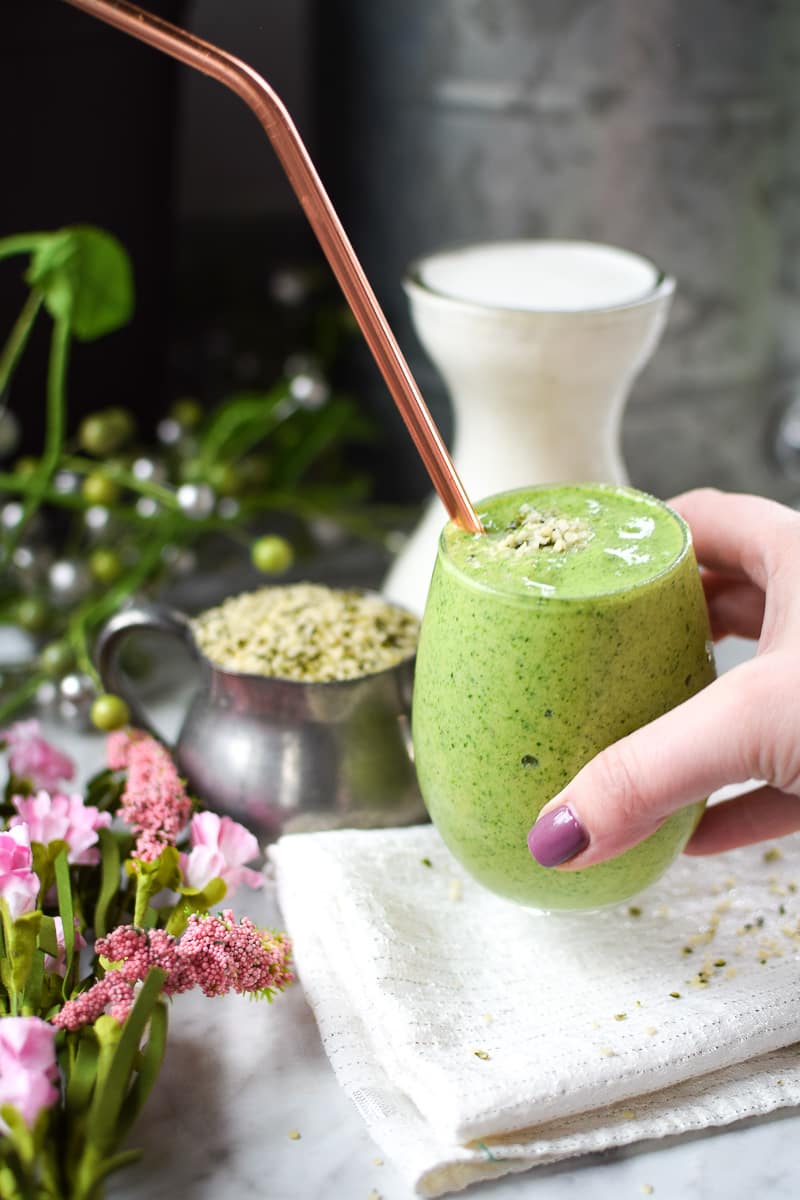 Determine The Dose
Want to get a more accurate guesstimate of the potency of your cannabis infusions and extractions? Try my popular edibles dosage calculator. Not sure what your perfect dose is? Learn more here.

Looking For More Cannabis Smoothies?
Check out my other delicious cannabis smoothie recipes below: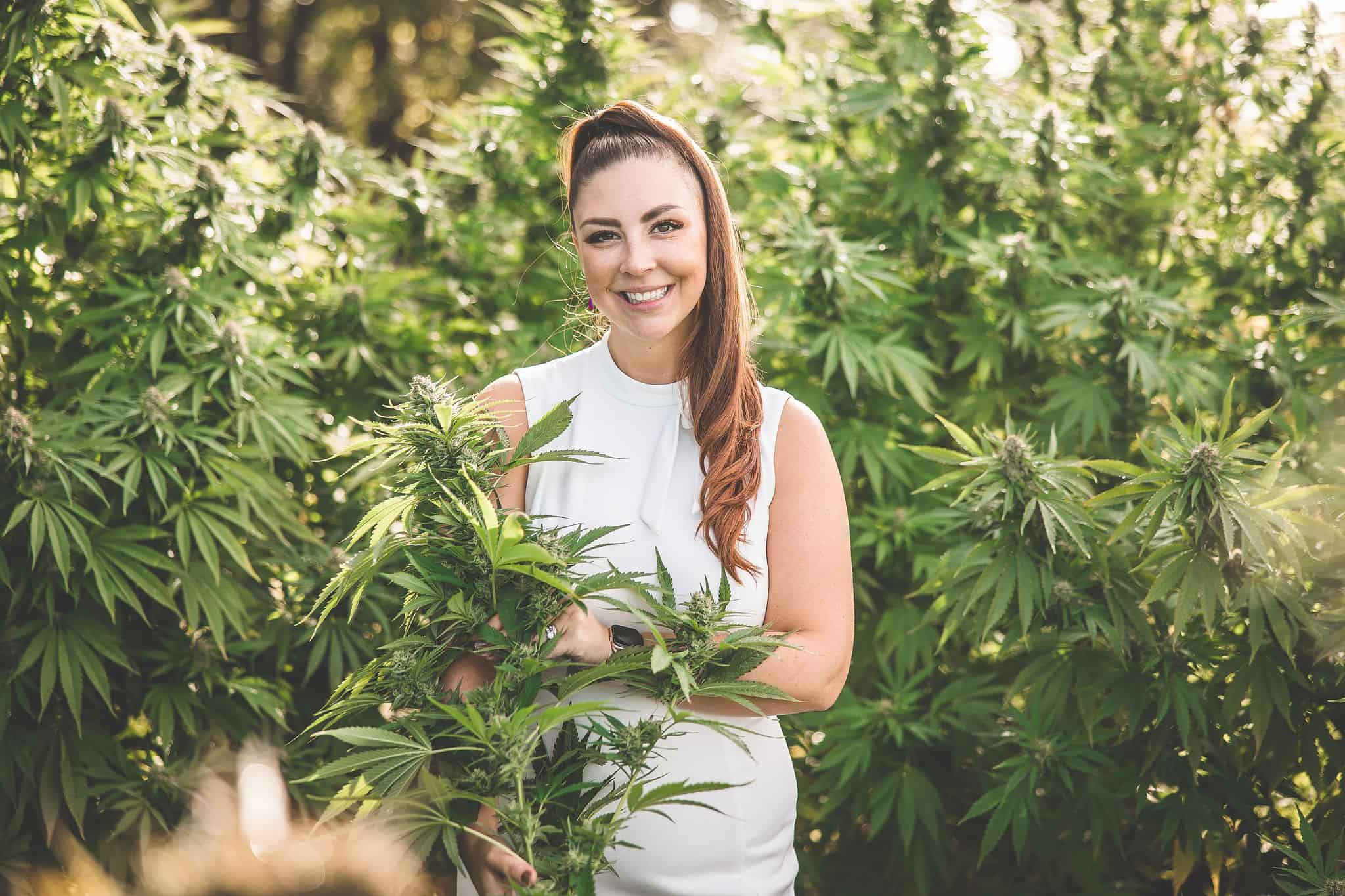 Join thousands of like-minded cannabis lovers from across the world inside a censor-free forum where you can explore the health benefits of cannabis and truly learn what it means to live Well With Cannabis →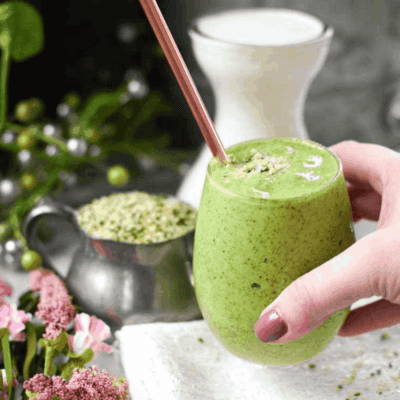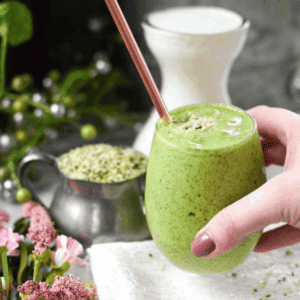 Tropical Green Cannabis Smoothie
This tropical green cannabis smoothie is a whole-food, plant-based, gluten-free treat that tastes amazing, can be made in just 5 minutes, and comes with multiple different cannabis infusion options.
Instructions
Add the spinach or fan leaves, pineapple, yogurt, milk, protein powder, hemp seeds, honey, and oil to a high-speed blender.

Blend on high for 1 minute, or until completely smooth.
Notes
CBD Variation: To make CBD oil or CBD butter, swap CBD dominant cannabis flower for THC dominant cannabis flower.
Flavor Variation: You can easily replace the spinach with any dark green leafy vegetable you enjoy, such as kale. Additionally, if you have access to fresh cannabis plants, you can use fresh cannabis fan leaves.
Nutrition Tip: To boost the nutritional value of this recipe, it is recommended to add 2 scoops of unflavored collagen peptides. While optional, this protein powder is completely tasteless and can contribute an additional 70 calories and 18 grams of high-quality protein. You can easily find collagen peptides online or at your local health food store.
Nutrition
Serving:
12
ounces
,
Calories:
335
kcal
,
Carbohydrates:
35
g
,
Protein:
34
g
,
Fat:
9
g
,
Saturated Fat:
6
g
,
Trans Fat:
1
g
,
Cholesterol:
17
mg
,
Sodium:
119
mg
,
Potassium:
620
mg
,
Fiber:
2
g
,
Sugar:
32
g
,
Vitamin A:
3074
IU
,
Vitamin C:
20
mg
,
Calcium:
297
mg
,
Iron:
1
mg
Did you make this recipe or have a question?
Join hundreds of members inside private Well With Cannabis Community for help, support, and to share your edible creations!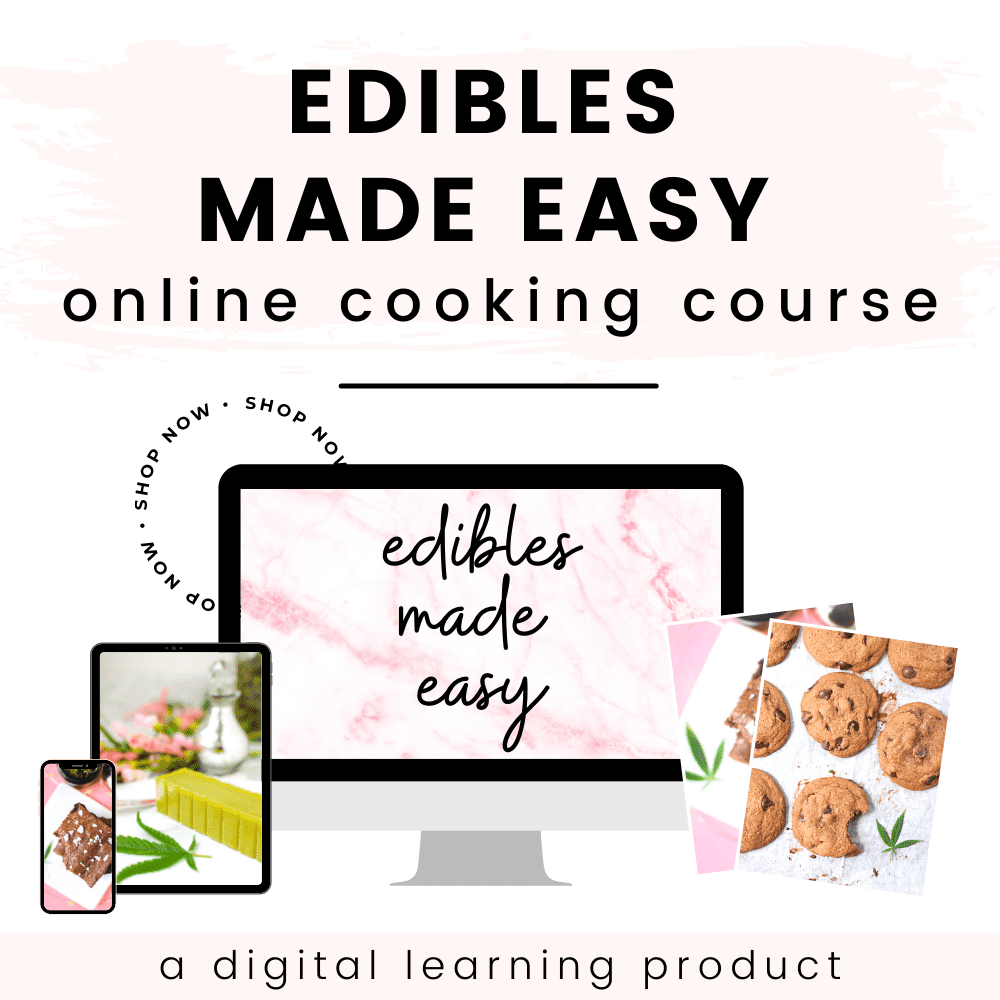 Take your edibles to the next level…
My Edibles Made Easy Online Cooking Course will teach you how to easily make cannabis edibles and topical recipes at home. This step-by-step video course will teach you how to infuse, extract, and create edibles with many different product types – all from the comfort of your own home.