Step 1 – You want to create a water bath that stays at approximately 180-190° F. The instructions below are for using a crockpot. Alternatively, here are instructions for using an Instant Pot or the stovetop.
Step 2 – While heating the water bath, measure and decarb your cannabis flower. Use my oven or Instant Pot decarboxylation tutorials if needed. Remember, you do not want to grind the flower.
Step 3 – Add the decarbed cannabis and coconut oil to a mason jar. If you plan on using lecithin, add it to the jars now. Secure the lid on the jar.
Step 4 – Carefully place the jars in the water bath. Place the lid on the crockpot. Leave it alone to infuse for 4 hours. After 4 hours, remove the jars from the water to cool.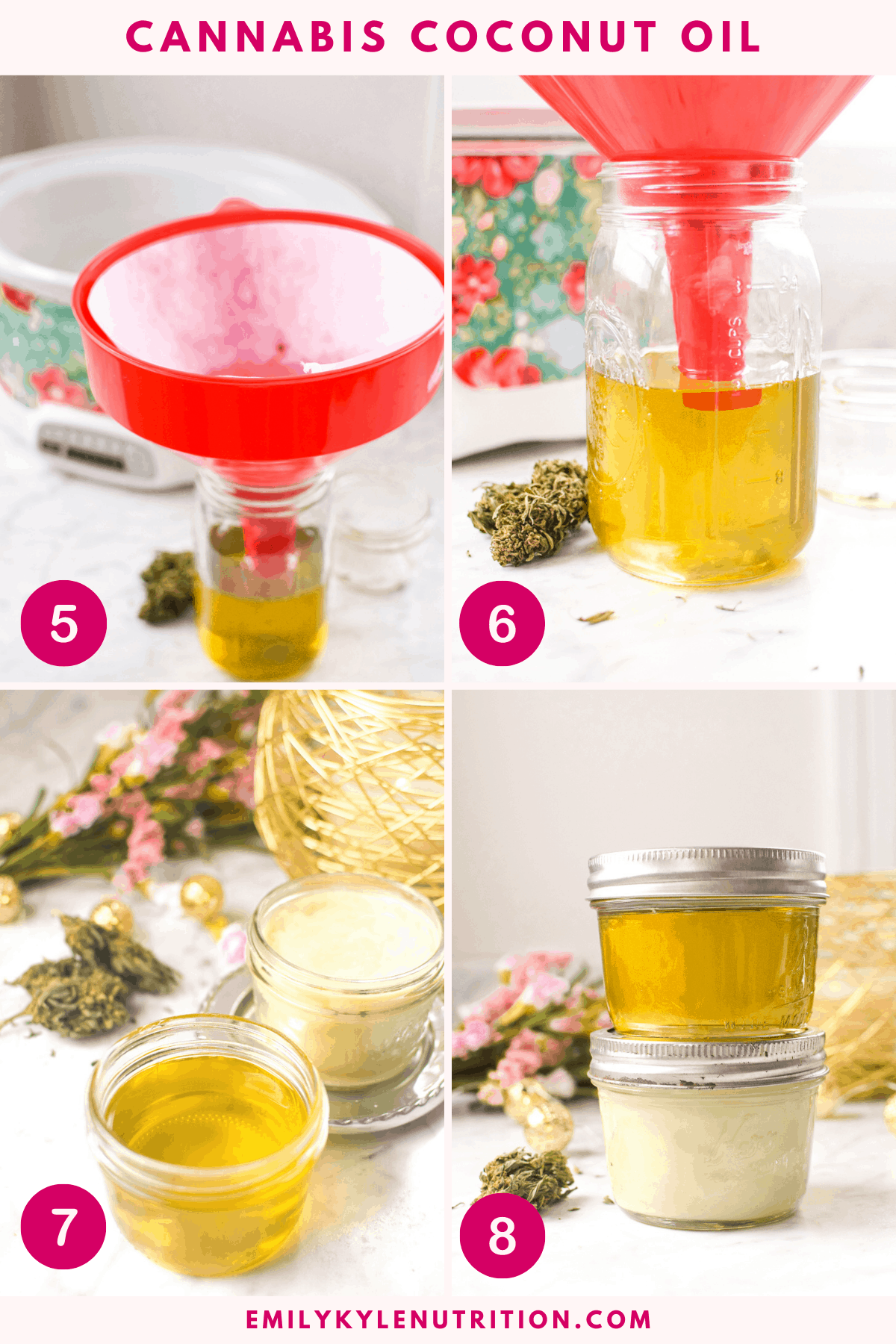 Notes & Expert Tips
Sometimes the mason jar will float when placed in the water bath. This is no need for concern, simply put something heat and water safe over the top of the jar to weigh it down, a clean rock works well.
Don't love coconut oil? You can use this process with any oil. Alternative carrier oil options include: avocado oil, hemp seed oil, grapeseed oil or MCT oil
Cannabis coconut oil can serve as a vegan cannabutter alternative and is an important for any cannabis consumer to master alongside cannabis olive oil.
Making infused cannabis coconut oil is a fairly straightforward process that uses both heat and fat to decarboxylate the cannabis flower and extract the cannabinoids from the plant.
This process extracts a full spectrum of cannabinoids and other plant compounds from the plant.
Recipes To Make With Coconut Oil