Celebrate St. Patrick's Day anytime with this homemade, creamy, minty cannabis-infused shamrock shake made with wholesome ingredients like spinach, mint, and bananas that make a plant-based, gluten-free drink that is incredibly delicious. This recipe includes multiple cannabis-infusion options for you to choose from.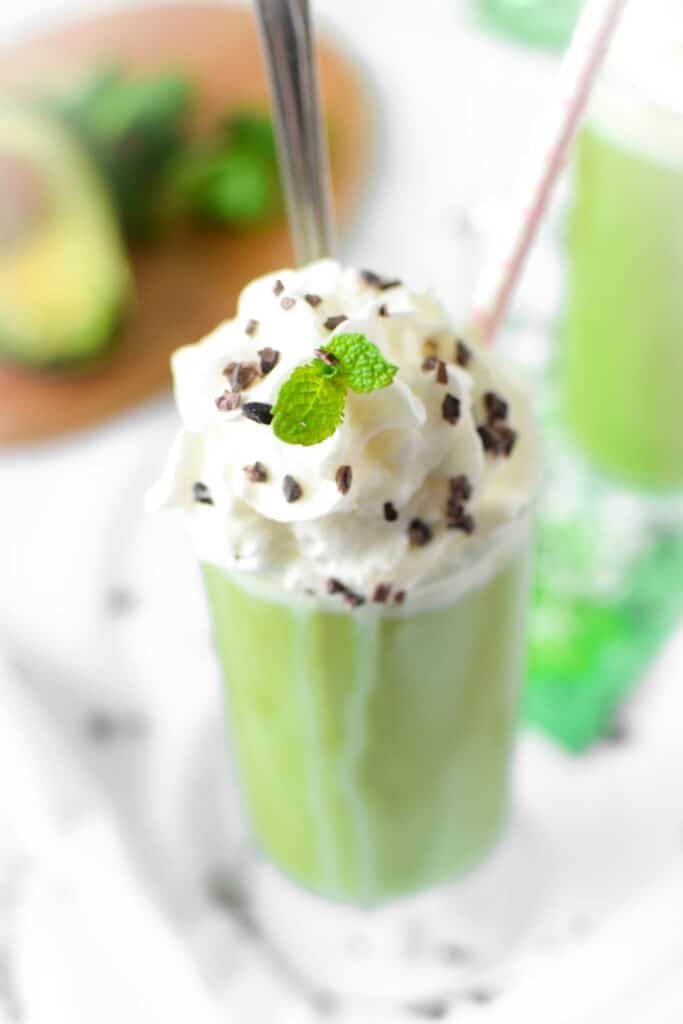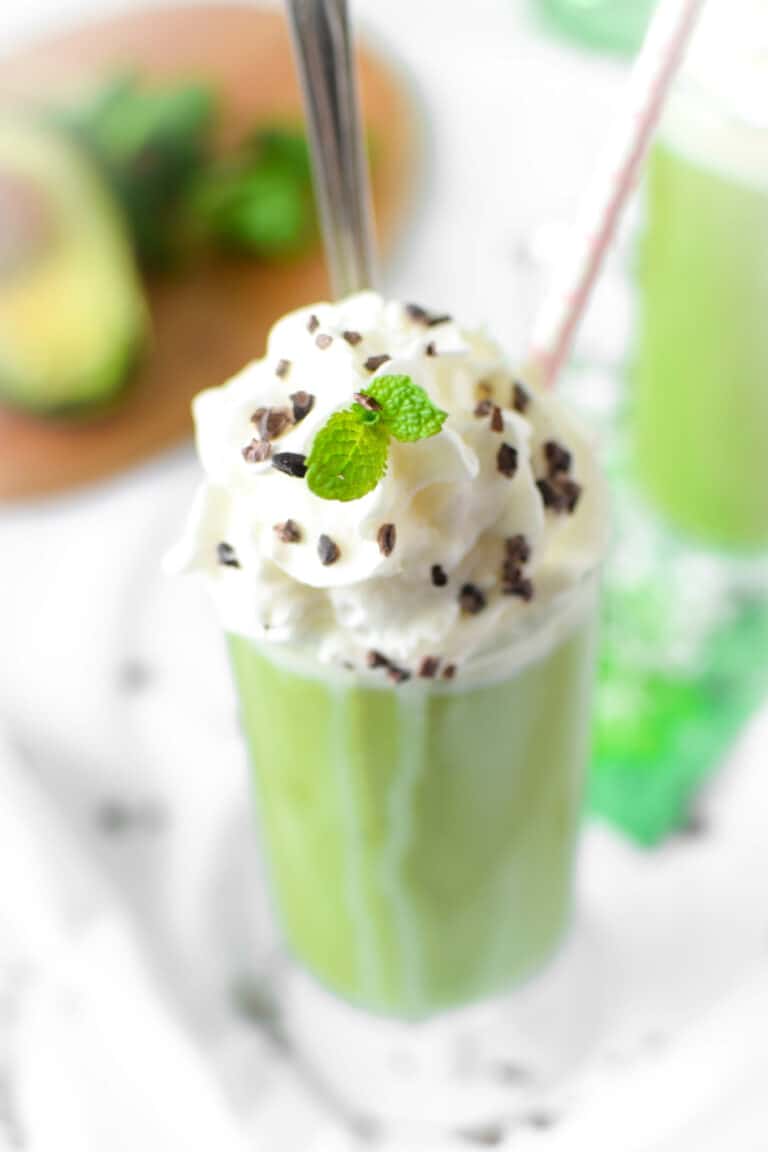 Healthy Shamrock Shake Recipe
Let's be real here.
This is a green smoothie dressed up as a Shamrock Shake.
And honestly, there is nothing wrong with enjoying a Shamrock Shake from McDonald's once a season if that is something you really enjoy.
Personally, I just can't handle a real Shamrock Shake.
The last time I had one, I felt sick the entire day with a stomachache and a headache.
Perhaps it was all that sugar, perhaps all of those mystery ingredients?
Perhaps it just was so different than what I'm accustomed to with my typical holistic lifestyle?
Regardless, I felt like crap.
Drinking this version leaves me feeling so much better, mentally and physically, and doesn't leave me feeling like I've missed out on anything.
Plus, there are a variety of different ways to infuse this shake with cannabis to suit your needs and preferences outlined below.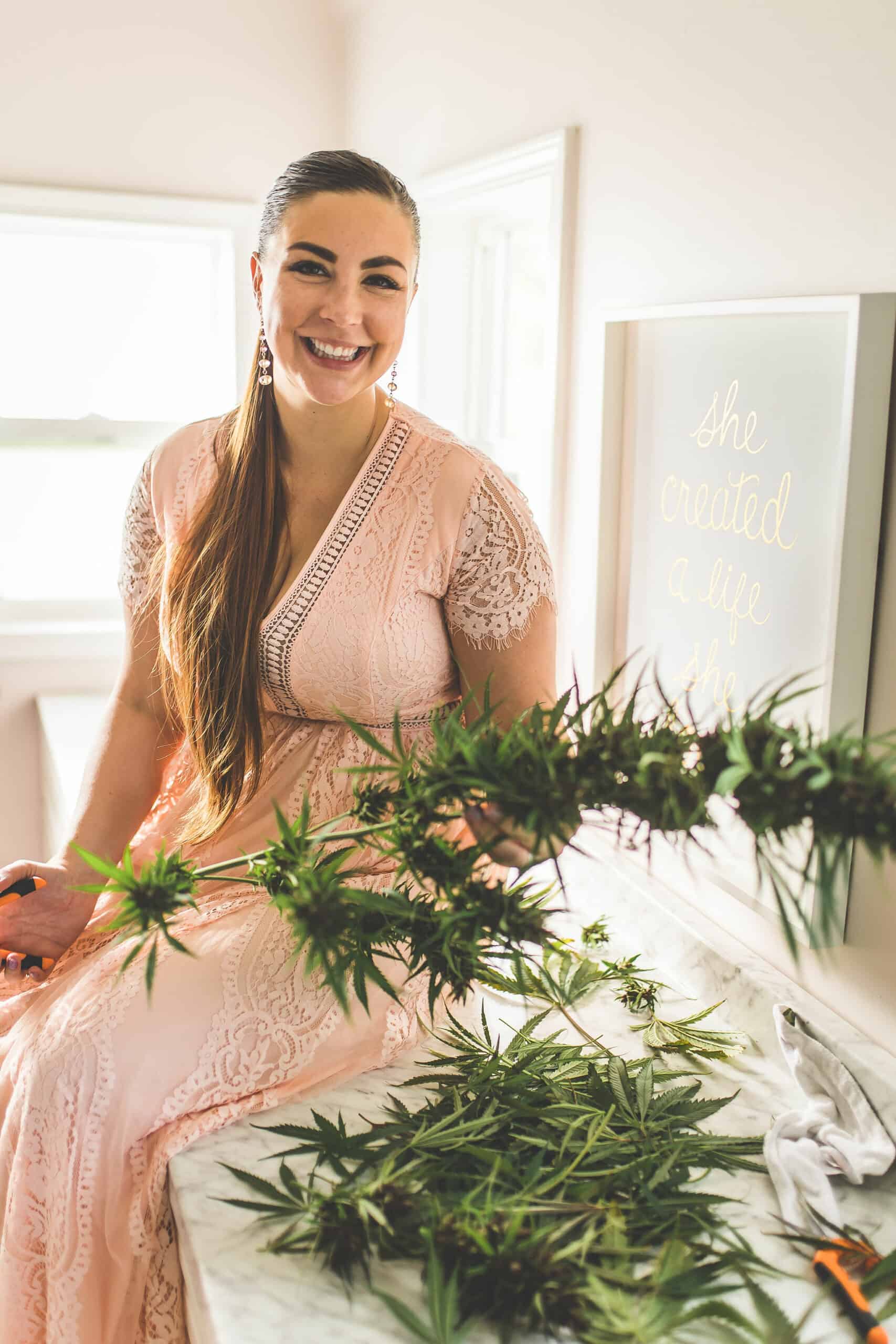 Looking For More Support?
Join thousands of members inside my private Well With Cannabis Community to ask questions, find support, and share your edible creations!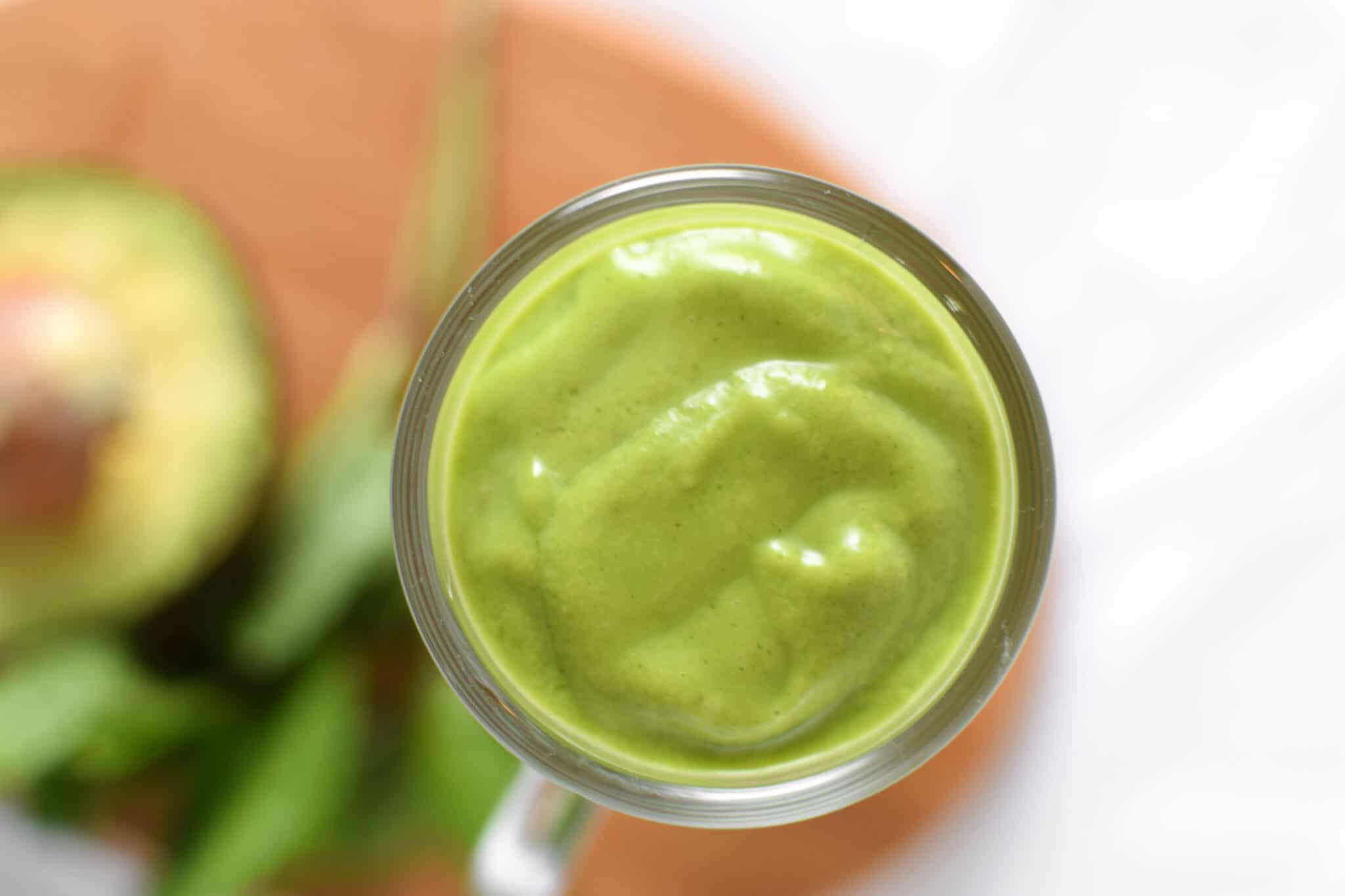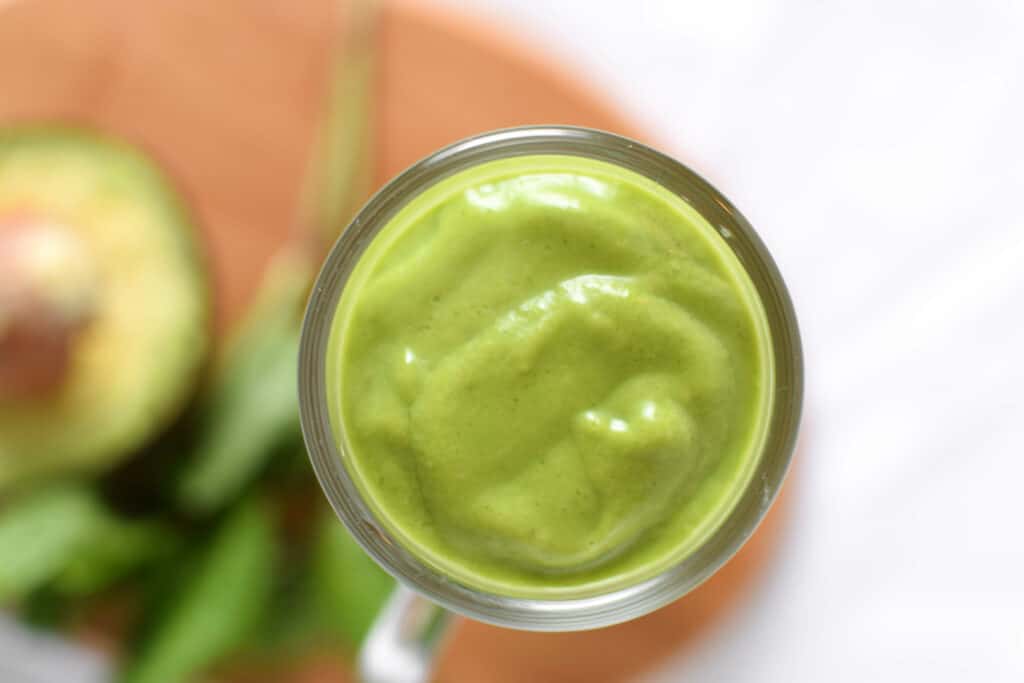 Making an Infused Shamrock Shake
It is super easy to create your very own cannabis-infused shamrock shake at home in as little as five minutes using only a handful of ingredients, many of which you may already have on hand or can easily pick up from the store.
What's more, each of these ingredients is wholesome and provides your body with important nutrients such as vitamins and minerals that are needed to help keep you feeling happy.
My version of the Shamrock Shake is sweet and minty, and creamy and delicious.
If you haven't frozen bananas yet, you're missing out.
When frozen and then blended, they make a wonderfully delicious, smooth, and creamy texture that is mild in flavor to allow the other ingredients to shine.
Combined with half an avocado, this smoothie is unbelievably creamy and satisfying.
As I always say, cannabis edibles can be so much more than the typical cannabis brownie or chocolate chip cookie.
There's plenty of room for healthy cannabis recipes, too!
There's also more than one way to make a delicious cannabis Shamrock Shake.
Below we will go over the most popular methods for infusing this delicious drink including options for:
Raw Cannabis Leaves
Decarbed Cannabis Flower
Cannabis Tincture
Cannabis-Infused Oil
Leftover Cannabis Pulp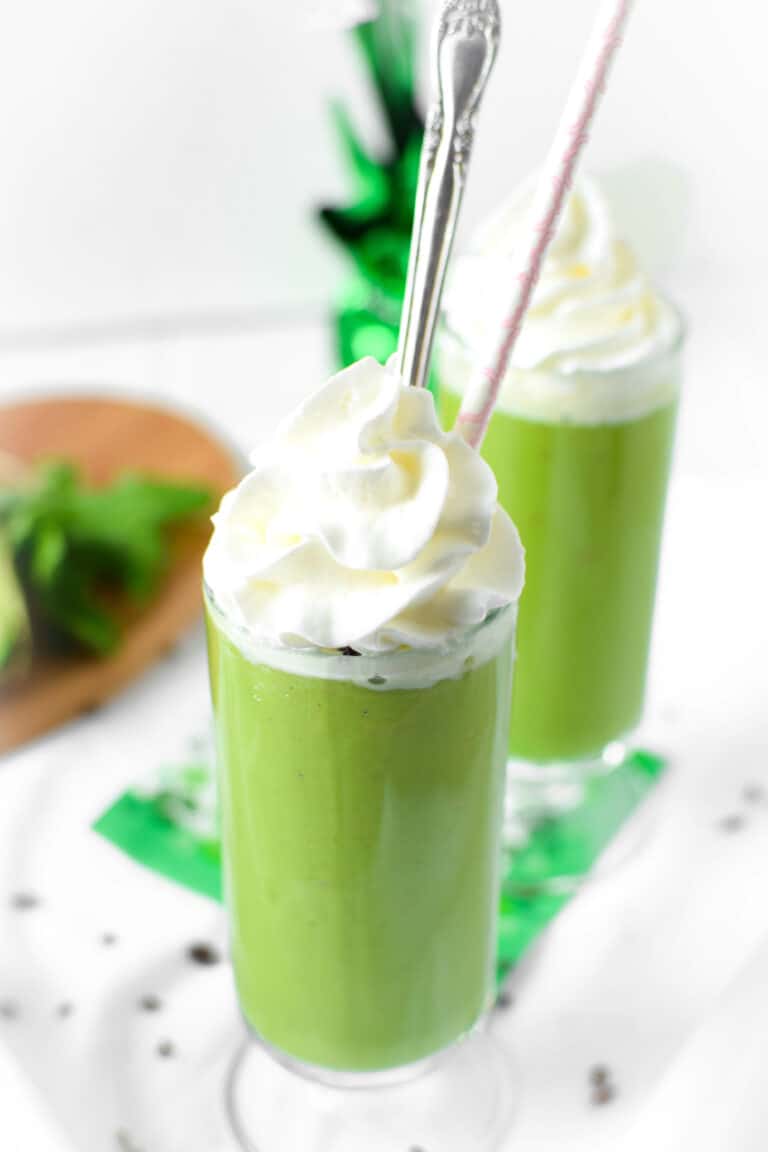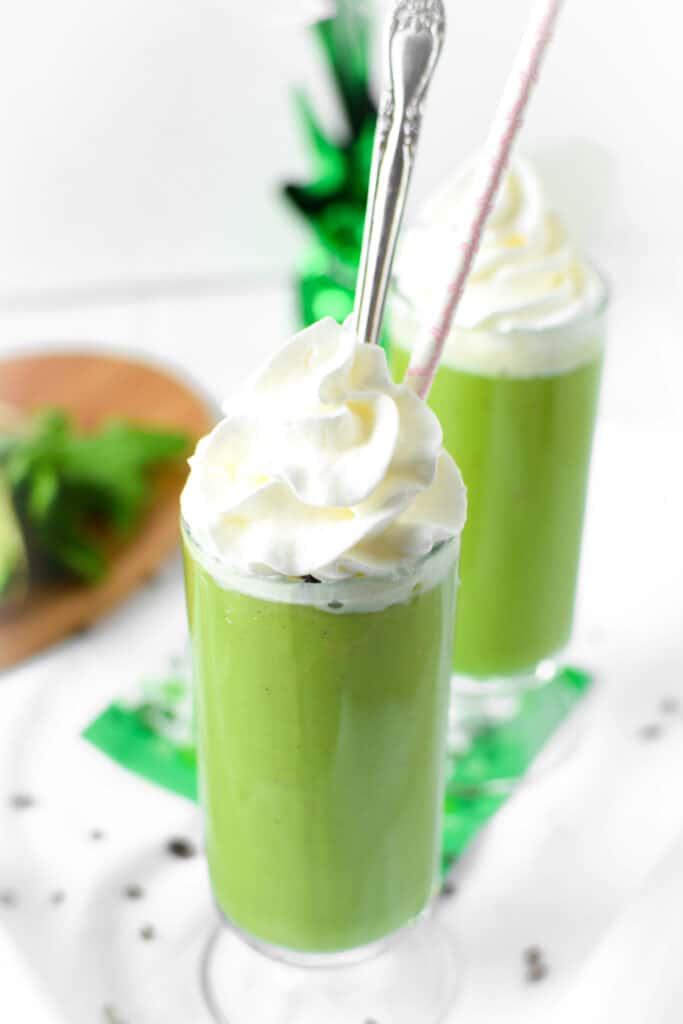 Raw Cannabis Leaves
Fresh cannabis leaves do not produce CBD and THC quite like the mature flower buds do, which is why so many people discard them.
They do, however, contain essential nutrients, antioxidants, and cannabinoid acids like THCA and CBDA, meaning they are not useless, and in fact, quite valuable (1).
Large fan leaves are the most common parts of the cannabis plant eaten raw or used in recipes, although the raw cannabis flower buds can be juiced as well.
One of the best ways to harness the goodness of cannabis leaves is to consume them in raw form in a salad or blend them up as we do in this recipe.
If you do have access to cannabis leaves, you can swap the 1 cup of packed spinach for 1 cup of packed cannabis leaves.
If you do not have access to raw cannabis leaves, no worries, we have plenty of other options below.
Decarbed Cannabis Flower
To experience the benefits of activated THC or CBD, the cannabis flower must first undergo a process called decarboxylation.
Without decarboxylation, you may not experience the full range of beneficial health effects of cannabinoids such as THC or CBD.
The process is simple and involves baking the cannabis flower at 240°F for 40 minutes for THC flower and 90 minutes for CBD flower.
Once your flower is decarbed, you can grind it to your preferred consistency and add it directly into this smoothie while blending.
It is important to be aware of your own tolerance and decide how much decarbed cannabis flower to add.
A good starting point would be 1-2 teaspoons.
As always, I recommend to start low and go slow to assess your own needs and tolerance levels.
Cannabis Tincture
A traditional cannabis tincture is an alcohol-based cannabis infusion and will blend into the coffee the best of any method described here.
Of course, this method will be strong because you're adding both cannabis and alcohol to your drink, so you won't want to add much, just a few milliliters.
Alternatively, you could evaporate off some of the alcohol in your tincture as if you were making FECO to receive more of the cannabis benefits without the alcohol.
If you want to make your own cannabis alcohol tincture at home to add to your shake, be sure to grab my full guide here.
Cannabis-Infused Oil
It may come as a surprise to you to hear of adding oil to a smoothie, but many of my Well With Cannabis Community members swear by it.
You don't need a lot, just a teaspoon or two, to easily infuse this drink and give your smoothie the kick you're looking for.
It is totally up to you and your preferences on what kind of oil you want to add, some popular choices include:
Just be aware if you're adding MCT oil that is has been known to cause digestive distress in some people.
Leftover Cannabis Pulp
This is one where I say don't knock it until you try it!
Leftover cannabis pulp is the plant material leftover from making a basic cannabis recipe - like cannabis butter, cannabis coconut oil, or even cannabis olive oil.
While many people typically throw the leftover pulp or 'sludge' out, many of my community members have reported that they save and use the leftovers in many different cannabis recipes.
The best way to add leftover cannabis pulp to your smoothie is to add it to the blender in step 1 and blend it with the other ingredients.
Shamrock Shake Protein Options
Depending on your health goals, you may want to add protein powder to this Healthy Shamrock Shake.
I prefer a grass-fed collagen peptides protein powder, but you can use any type of plant-based protein powder if you want to keep this shake vegan.
Looking for More Cannabis Smoothies?
Check out my other delicious cannabis smoothie recipes below:
And if you're struggling with the munchies, be sure to get my 10 Helpful Tips for Managing the Munchies here!
Looking for more delicious cannabis drinks? Check out my Homemade Hemp Seed Milk and Cannabis Pumpkin Spice Latte or my 15 Easy Cannabis-Infused Drinks to Make at Home.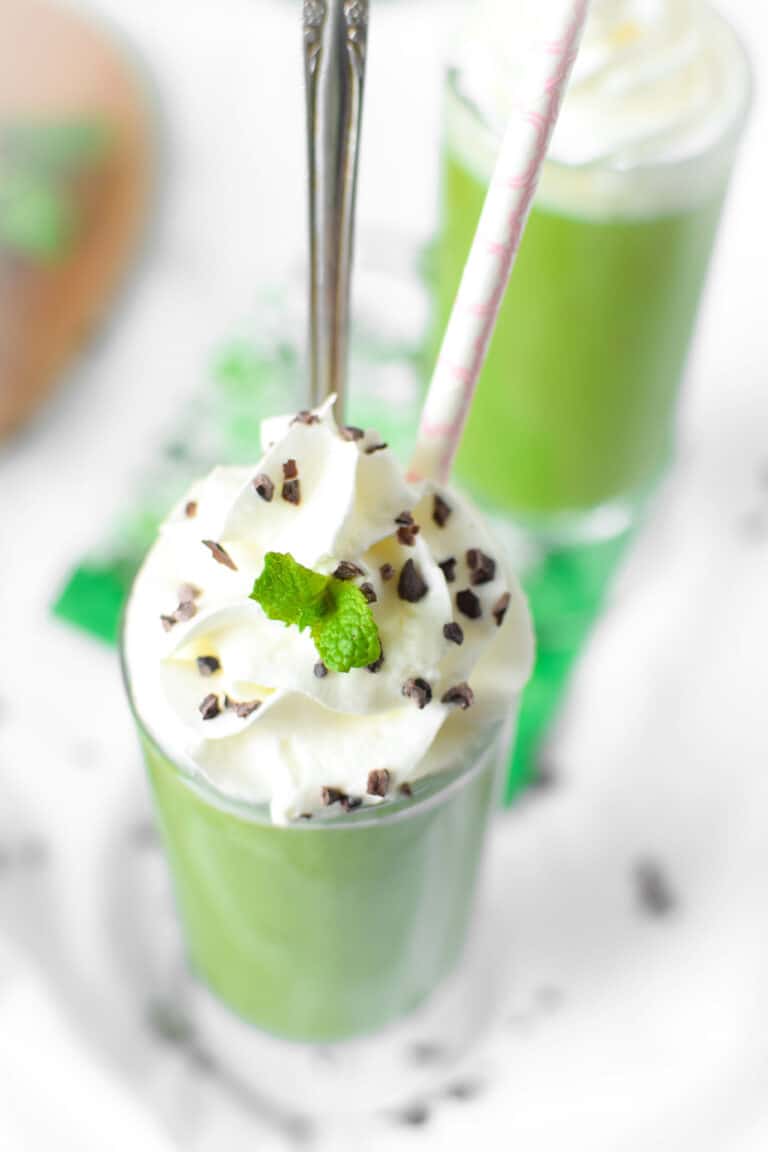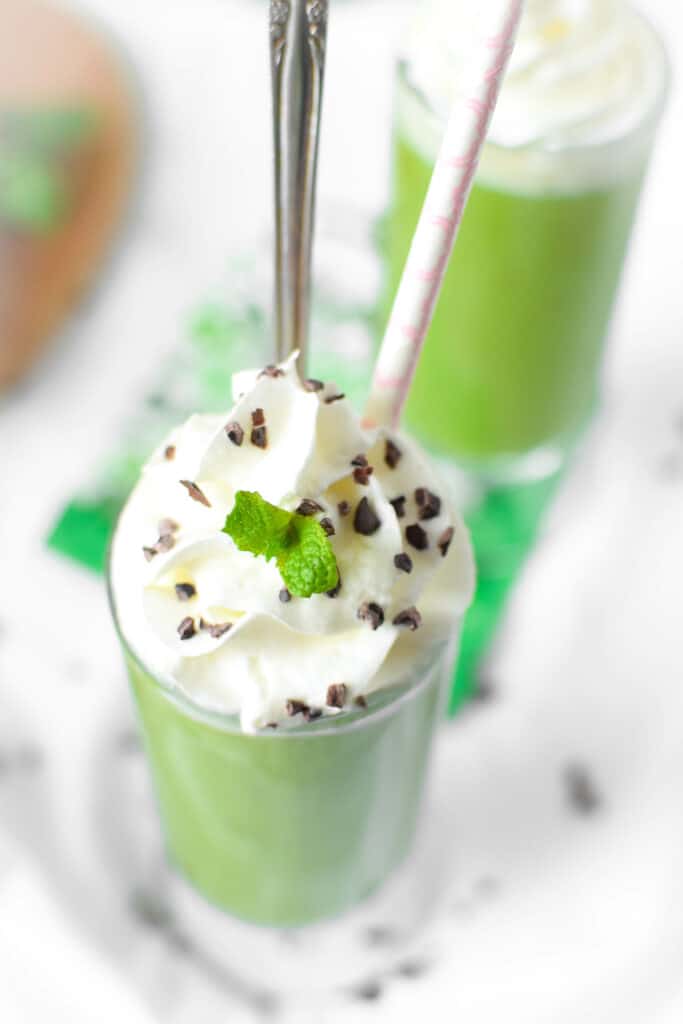 How to Determine The Dosing
Want to get a more accurate guesstimate of the potency of your cannabis infusions and extractions? Try our popular edibles calculator!
Not sure what your perfect dose is? Learn more here.

Want To Make This Easier? Use A Machine!
If the process of decarbing and infusing feels like too much work, an all-in-one countertop device may be a perfect all-in-one solution!
My personal favorite? The Ardent FX! Review the six most popular infusion machines here.
Want A Discount Code?
My Edibles Made Easy Online Cooking Course will teach you how to make cannabis edibles and topical recipes at home with ease. This step-by-step video course will teach you how to infuse, extract, and create edibles with many different product types - all from the comfort of your own home.

Learn more and enroll today →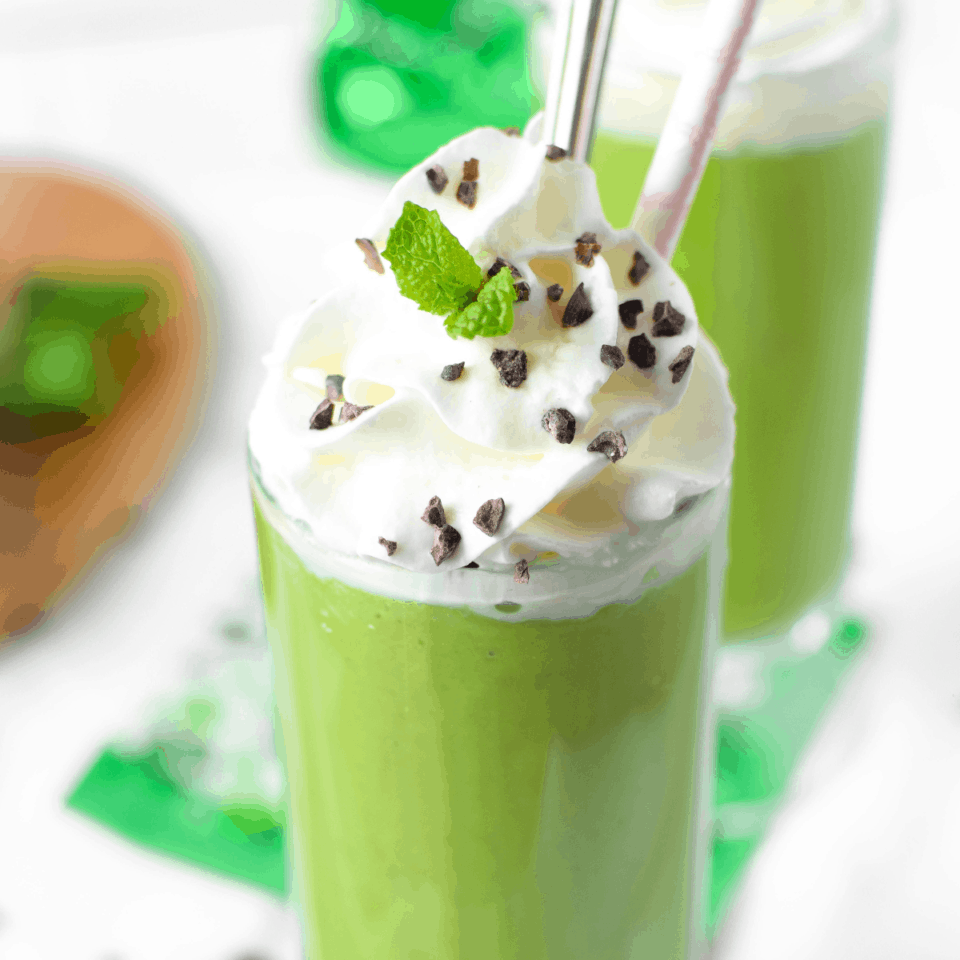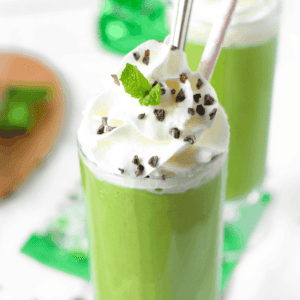 Cannabis Mint Shamrock Shake
Celebrate St. Patrick's Day anytime with this homemade, creamy, minty cannabis-infused Shamrock Shake made with wholesome ingredients like spinach, mint, and bananas that make a plant-based, gluten-free drink that is incredibly delicious. This recipe includes multiple cannabis-infusion options for you to choose from.
Ingredients
Optional
1

tablespoon

whipped cream

1

teaspoon

mini-chocolate chips
Instructions
Add the frozen banana, spinach or cannabis leaves, avocado, mint leaves, milk, and vanilla extract to the blender.

Blend on high for 60 seconds, or until smooth and creamy.

Top with whipped cream and garnish with chocolate chips as desired.
Notes
Yield: This recipe makes approximately 12 ounces.
CBD Variation: To make CBD oil or CBD butter, swap CBD dominant cannabis flower for THC dominant cannabis flower.
Flavor Variation: You can easily replace the spinach with any dark green leafy vegetable you enjoy, such as kale. Additionally, if you have access to fresh cannabis plants, you can use fresh cannabis fan leaves.
Nutrition Tip: To boost the nutritional value of this recipe, it is recommended to add 2 scoops of unflavored collagen peptides. While optional, this protein powder is completely tasteless and can contribute an additional 70 calories and 18 grams of high-quality protein. You can easily find collagen peptides online or at your local health food store.
Alternative Infusion Options:
Nutrition
Serving:
1
smoothie
Calories:
200
kcal
Carbohydrates:
33
g
Protein:
3
g
Fat:
10
g
Saturated Fat:
4
g
Polyunsaturated Fat:
5
g
Cholesterol:
2
mg
Sodium:
25
mg
Fiber:
6
g
Sugar:
16
g
Did you make this recipe or have a question?
Join hundreds of members inside private Well With Cannabis Community for help, support, and to share your edible creations!