A unique twist on the classic party favorite, these Hemp & Avocado Deviled Eggs are a high protein, Keto friendly, mayo-free, wholesome snack inspired by the Generations of Love & Food Cookbook.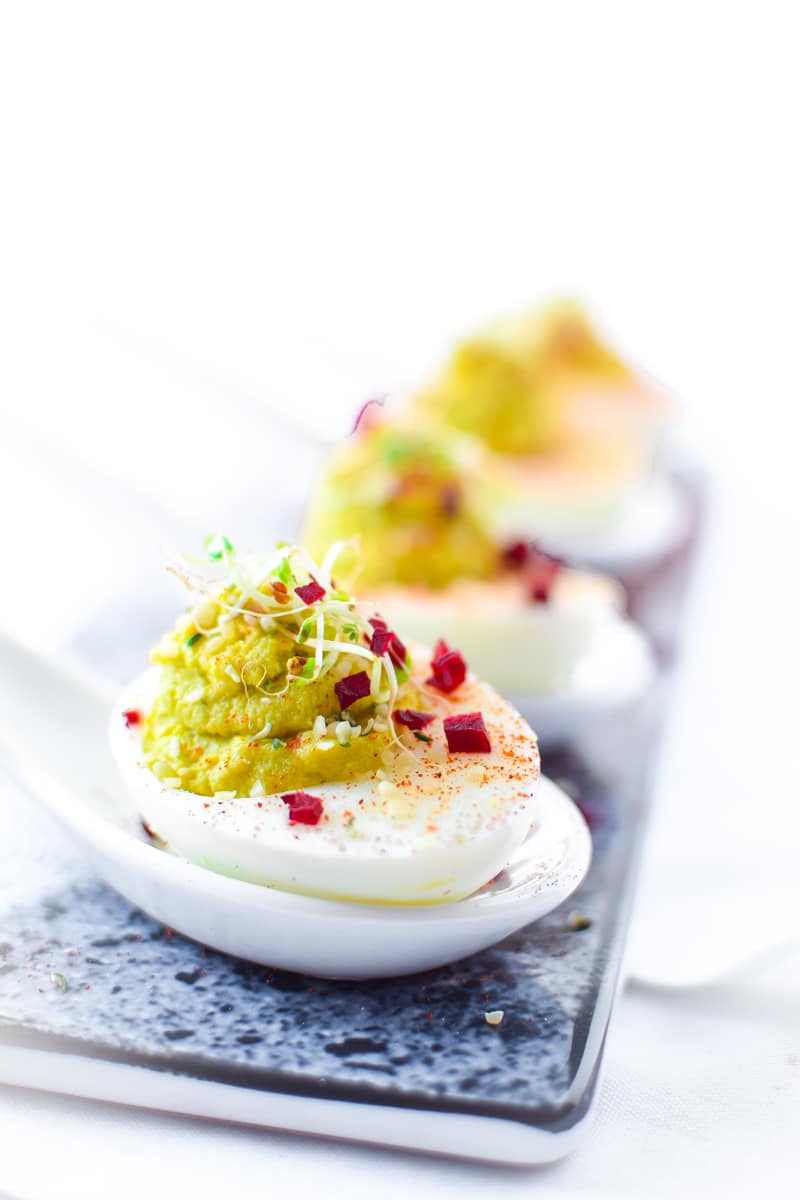 In Defense of Comfort Food
What is a comfort food to you?
Last year I wrote a post highlighting some of my favorite Dietitians Favorite Comfort Foods, asking each dietitian to share why this dish was so special to them.
It came as a bit of a shock to me when individuals within the IE & HAES community started to say that associating comfort and food, or that labeling food as comforting is inherently wrong.
To say I was surprised at their negative reaction was an understatement.
It is realistic to think that food can ever NOT be associated with our feelings and emotions?
Is it necessary to separate food and comfort?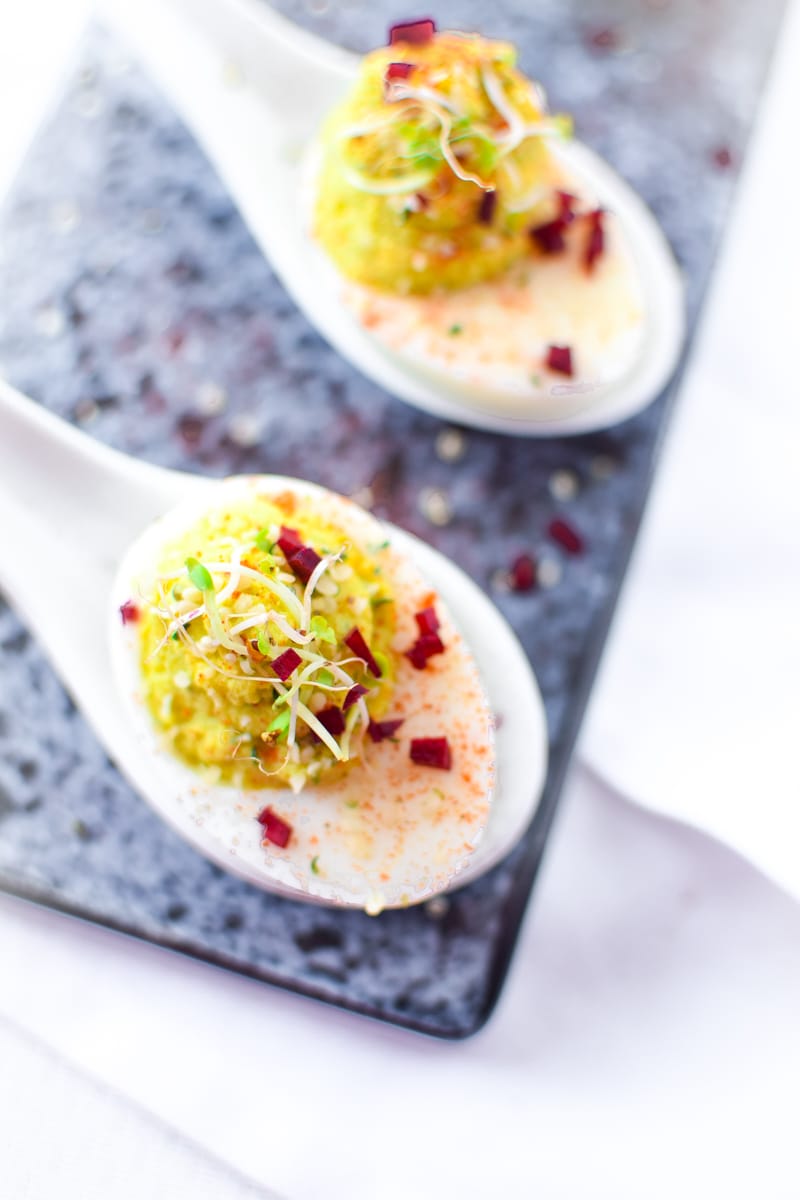 It's OKAY to Enjoy Comfort Food
When I think of comfort food, I think of food that is surrounded with good memories of special events and time spent with family and friends.
Others associate comfort food with a food they love from their childhood, something their mother or grandmother used to make.
Some look to something that is warm, and helps to warm you from the inside out on a chilly winter day.
Whatever it is, there is a sense of warmth and love we associate with homecooking.
There is no doubt that emotions are highly connected to our associations with food, and that is OK.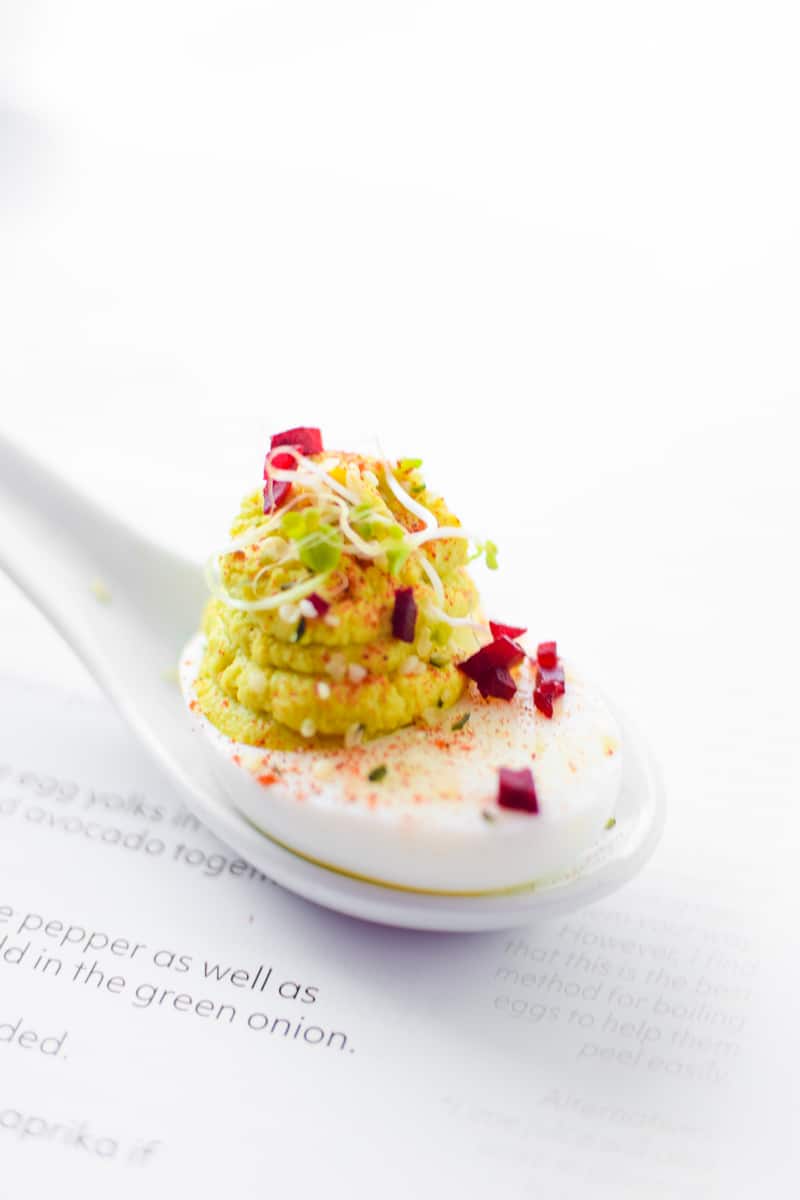 Generations of Love & Food
More than anything, I think that smells and tastes can bring us back to those special memories of our loved ones.
If you think about that one special dish that your Grandma used to make, I am sure you start to get that warm fuzzy feeling of that special memory.
Imagine how lucky you could be to have more than one special dish like that.
Imagine if you got to actually spend the time with your Grandmother in the kitchen, learning from her, recreating her recipes, and spending irreplaceable time together connecting over the food and the stories of the past.
My dear friend Meme Inge got to do just that, and together, her and her Grandma Nan published the very special cookbook: Generations of Love & Food.
More Than Just a Book
This cookbook is truly special.
I personally know the work Meme put into this book, and can feel the love from her entire family as I flip through the pages of over 120 recipes made with love.
No, this is not a 'health' cookbook. It's even better.
As said in the forward:
"Meme and her grandmother Nan have been cooking together for years, and they created this cookbook that balances time-honored recipes to make sure they are as beneficial for your body as they are for your tastebuds."
If you're like me, perhaps you have had to say goodbye to your Grandparents already.
While I would give anything to be able to be back in the kitchen with my Grandma again, I find a profound sense of comfort in making the delicious recipes from this book.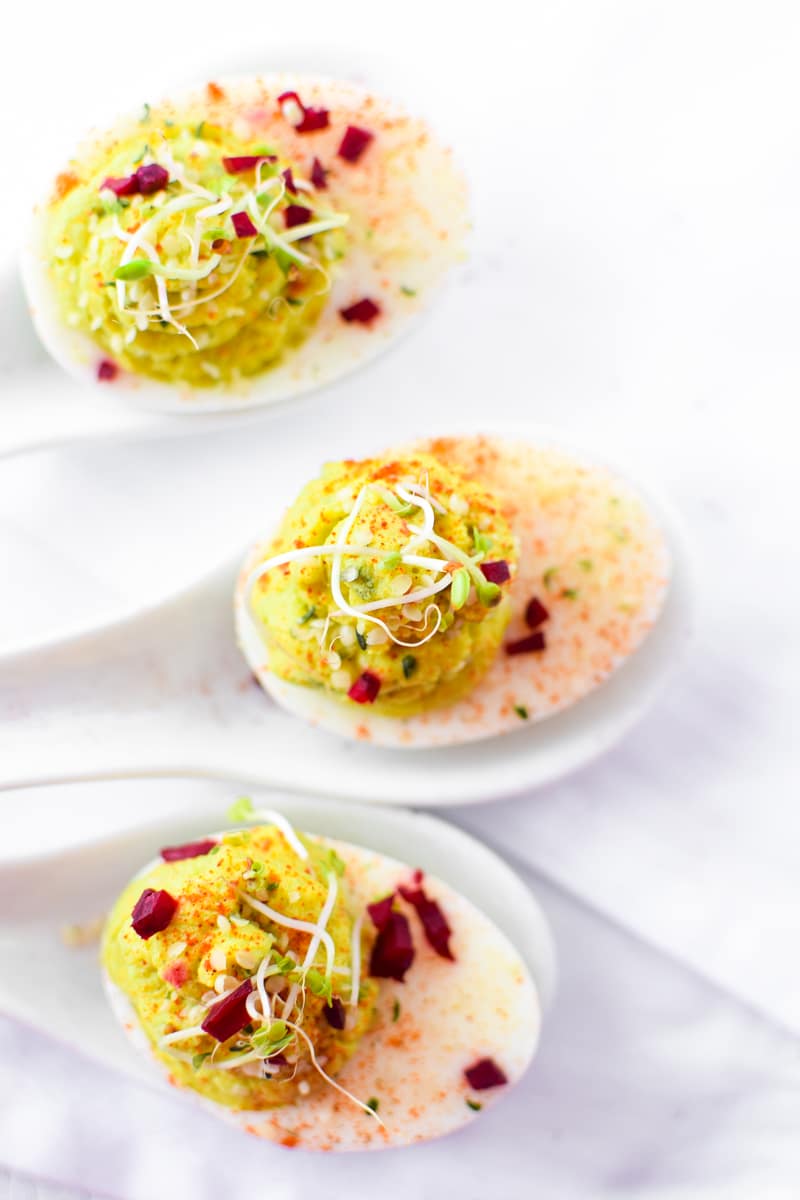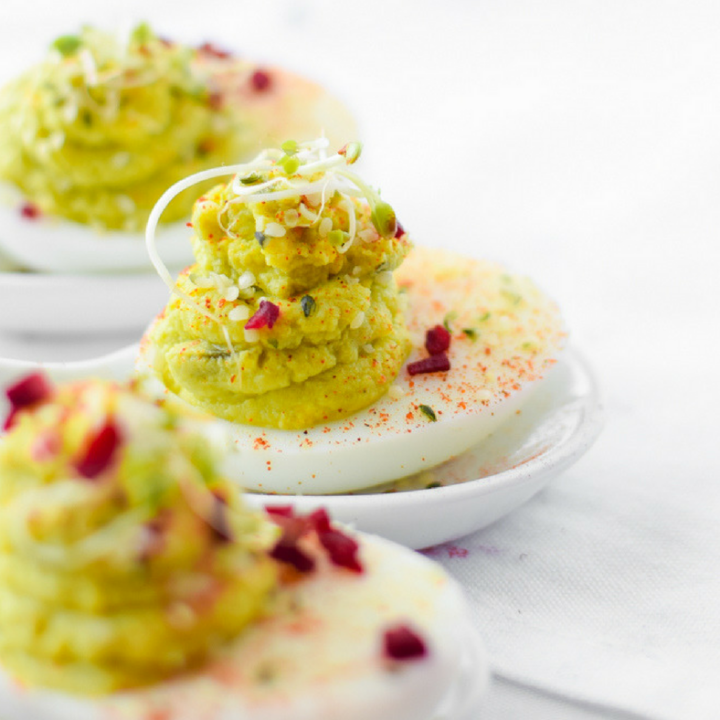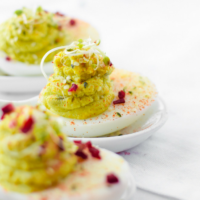 Hemp Avocado Deviled Eggs
A unique twist on the classic party favorite, these Hemp & Avocado Deviled Eggs are a high protein, Keto friendly, mayo-free, wholesome snack inspired by the Generations of Love & Food Cookbook.
Ingredients
8 large eggs, farm fresh
1/4 cup white vinegar
1 tablespoon salt
1 large avocado
1 tablespoon lemon juice
1/2 teaspoon salt
1/8 teaspoon garlic powder
1/2 teaspoon cayenne pepper
dash turmeric, optional
dash paprika, optional
1 tablespoon hemp hearts
1/4 cup micro-greens
Instructions
Boil eggs however you traditionally do. We all have our own special way! 
Personally, I place my eggs in a pot, cover with water with vinegar and salt. Bring the pot to a boil, once at a rolling boil, set the timer and allow to boil for 5 minutes. 
After 5 minutes, turn the heat completely off and let the eggs sit for another 5 minutes.
 After five minutes, drain and run the eggs under cold water to cool and peel. 
While the eggs are boiling, put the avocado and lemon juice in a bowl and mash well.
When the eggs are ready,  slice the eggs in half, and put the yolks in the bowl with the mashed avocado.
 Mash the yolks and avocado together. Stir well to completely combine.
Season with salt, garlic powder, cayenne pepper and turmeric and mix well.
Taste, and add more seasoning or lemon juice as needed.
Spoon mixture into the egg whites. 
Sprinkle with paprika as desired.
Garnish with hemp seeds and micro-greens.
Enjoy!
Nutrition Information:
Yield:

8
Serving Size:

2 eggs
Amount Per Serving:
Calories:

110
Total Fat:

8g
Saturated Fat:

2g
Trans Fat:

0g
Unsaturated Fat:

5g
Cholesterol:

186mg
Sodium:

999mg
Carbohydrates:

3g
Fiber:

2g
Sugar:

0g
Protein:

7g