This page may contain affiliate links. Read my full disclosure here.
---
This article has been written and fact-checked by Emily Kyle MS, RDN, CLT, HCP, a Certified Holistic Cannabis Practitioner and Registered Dietitian Nutritionist. Click here to learn more.
---
Learn more about how to cook with CBD with these Culinary Tips for Cooking with CBD Oil Hemp Extracts from culinary registered dietitian nutritionist and co-founder of the Holistic Cannabis Academy, Donna-Shields.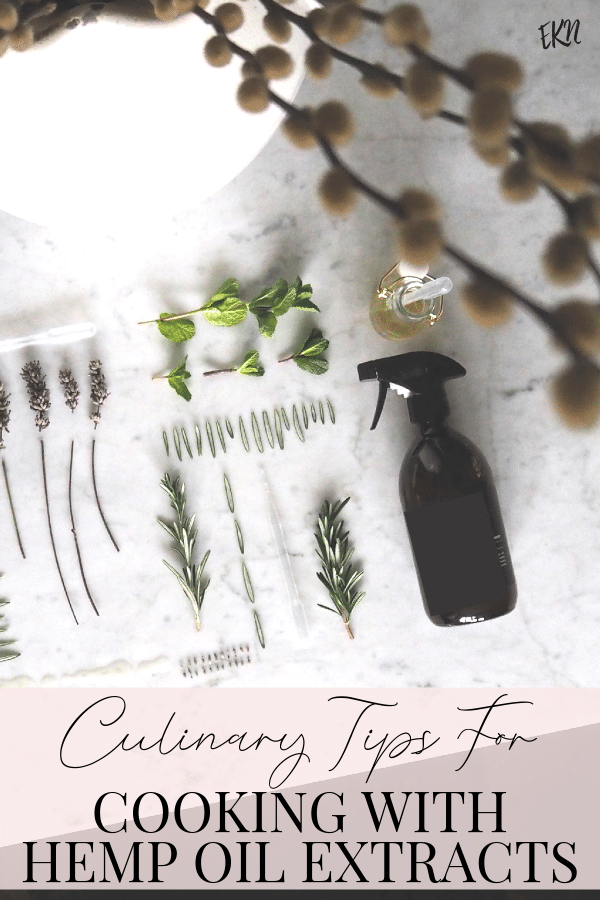 Cooking with CBD Oil Hemp Extracts
Since I've completed my training to become a Holistic Cannabis Practitioner, my career opportunities have continued to expand in so many wonderful directions.
One area I plan to explore more is the opportunity to cook with CBD oil hemp extracts. Cooking with CBD oil can be an enjoyable, safe, and realistic way to consume CBD, but learning how to do it properly can make all the difference.
That is why I am thrilled to have Donna Shields, Co-Founder of the Holistic Cannabis Academy here on the blog today sharing her Culinary Tips for Cooking with CBD Oil Hemp Extracts.
Guest Post from Donna Shields, Co-Founder of the Holistic Cannabis Academy
"It wasn't quite so long ago that those three little letters…CBD…were below the radar.
My, how things have changed in the past few years.
Hemp extract and CBD oil products have become so accessible that it's become a mainstream health product with its most notable therapeutic value as an anti-inflammatory.
This, of course, makes it useful for managing a wide range of chronic health conditions where inflammation is the root cause.
As co-founder of the Holistic Cannabis Academy, an online training and education curriculum, many of our students (from across the US and Canada) have recently been asking about how to use these hemp extract products in recipes prepared at home.
That's a loaded request primarily because there is little to no standardization to these products, making it tricky to consistently know how much CBD, flavonoids and other cannabinoids you're getting in a finished serving size.
But we can try to unravel this puzzle by learning some basic culinary tips for cooking with CBD oil hemp extracts.
It's More Than Just Cooking with CBD Oil
Find a hemp extract product that works for you and stick with it.
Know where the hemp is grown and be sure the manufacturer has done their due diligence with lab testing, known as a COA (certificate of analysis).
While cannabidiol (CBD) currently has the limelight, a good hemp extract can offer much more.
There are other phytocannabinoids present in hemp and depending on the carrier oil used, you can also get other functional benefits.
So read the ingredient label and know what you're getting, or enroll in a CBD education class to help you learn about proper dosing and application methods.
How Much CBD Oil to Use
A recommended starting daily dose for CBD is 10-15mg per day for an adult.
Deciphering this from a label can be challenging because there is no standard labeling requirements as with food products.
So, it often requires a little bit of math and maybe a phone call to the company.
Most often labels list "mg per ml"; my set of measuring spoons has the ml conversion etched right onto each spoon so it's super convenient for me.
I highly recommend this to save time and frustration.
You can also enroll in the Know Your Dose: CBD Usage, Application & Dosing Class.
What CBD Recipes Work Best
Excessive heat will diminish the efficacy of the cannabinoids, terpenes and flavonoids.
That's why I suggest using hemp extract oils in preparations that require no heat (check out this Pineapple Avocado Smoothie video and recipe) and where you can control the portion size.
Drizzling these oils on a salad may sound yummy, but you can't possibly really know how much was clinging to that lettuce leaf.
See my point?
A quick and light application of heat is ok, but think energy bites, keto fat bombs and other no-cook recipes.
More CBD Recipes from Emily Kyle Nutrition
The Best Cannabis, Hemp, THC & CBD Oil Recipes
Delicious and nutritious recipes featuring Hemp Seeds, Hemp Seed Oil, and CBD Hemp Oil from Holistic Cannabis Practitioner and Registered Dietitian Nutritionist Emily Kyle.
Helpful Articles for Cooking With Cannabis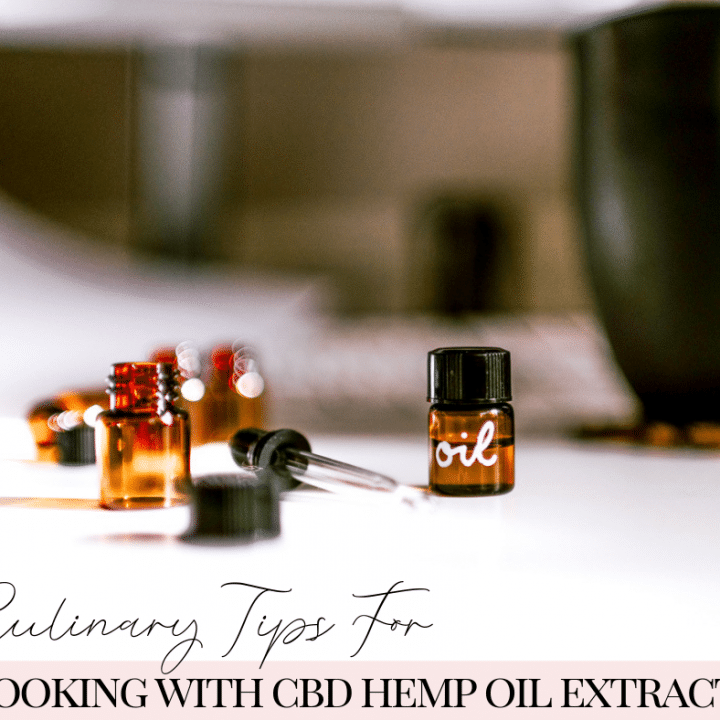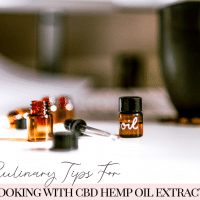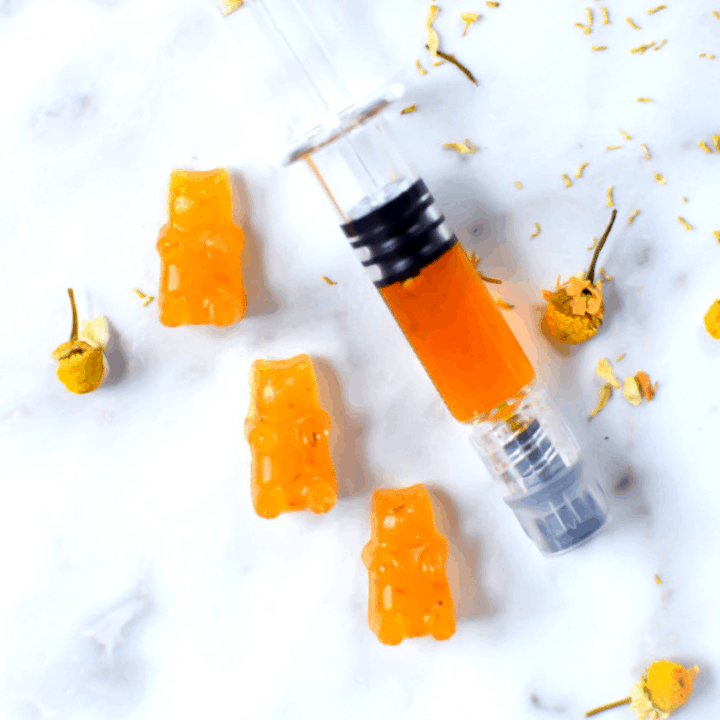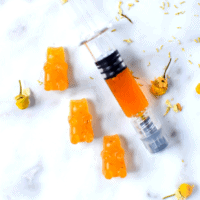 CBD & THC Oil Cannabis Recipes
CBD Infused Pumpkin Spice Latte
Warm, soothing and packed with anti-inflammatory spices, this naturally vegan and gluten-free CBD Infused Pumpkin Spice Latte brings together the comfort of the traditional PSL with the healing benefits of pure CBD Oil for an experience like no other.
Continue Reading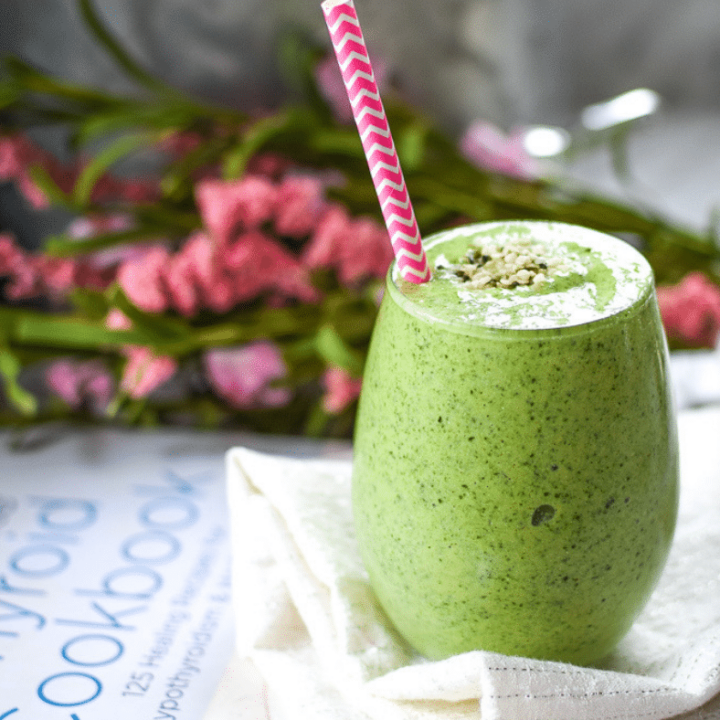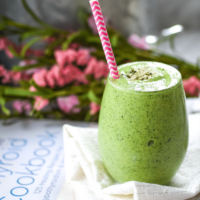 Green Dream Hemp Seed CBD Smoothie
This Green Dream Hemp Seed Smoothie inspired by my book, The 30-Minute Thyroid Cookbook, is a whole food, plant-based, vegan, gluten-free, dairy-free smoothie that tastes amazing while delivering an abundance of nutrients and antioxidants. This smoothie includes options for infusing this drink with CBD oil.
Continue Reading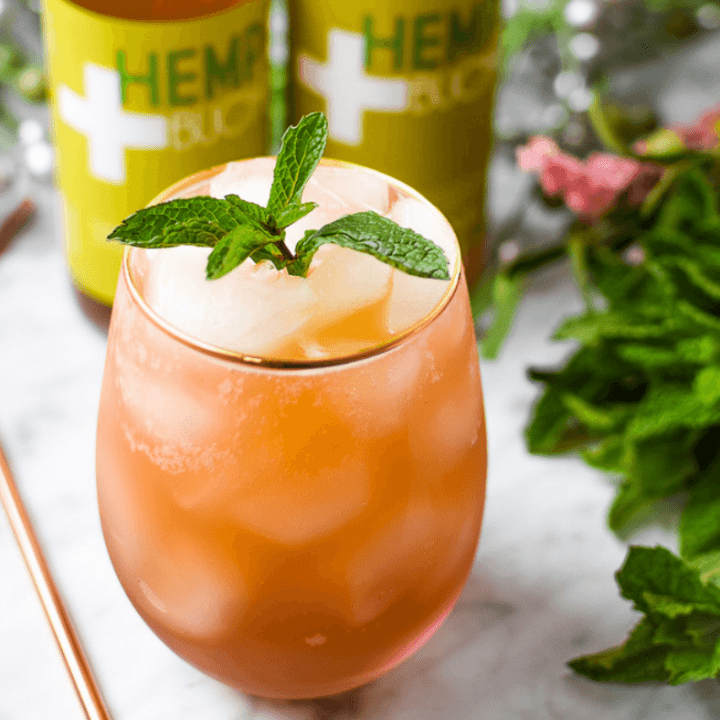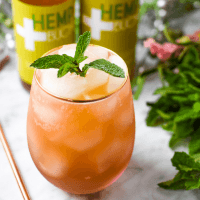 5 Surprising Health Benefits of Kombucha Fermented Tea
Learn more about these 5 Health Benefits of Kombucha Fermented Tea, including Hemp Infused Kombucha, and how this delicious beverage can help to support a happy & healthy holistic lifestyle.
Continue Reading
Cannabis Hemp Seed Recipes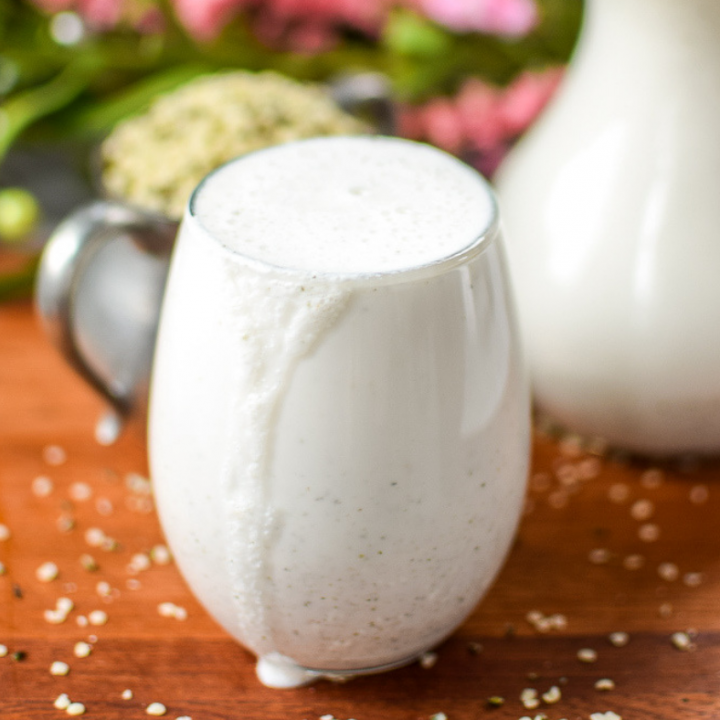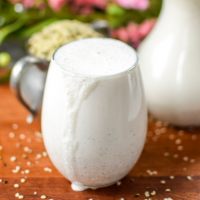 Homemade Hemp Seed Milk
Easily make your own creamy Homemade Hemp Seed Milk in under 30 minutes. Naturally vegan, gluten free, Paleo, Keto, and Whole30 approved.
Get the Recipe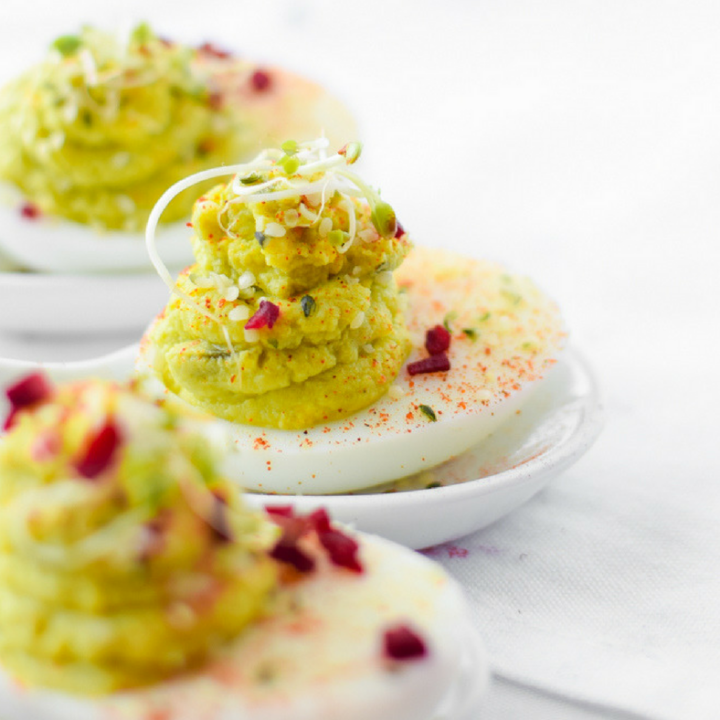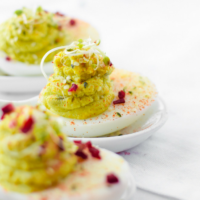 Hemp & Avocado Deviled Eggs
A unique twist on the classic party favorite, these Hemp & Avocado Deviled Eggs are a high protein, mayo-free, wholesome snack.
Continue Reading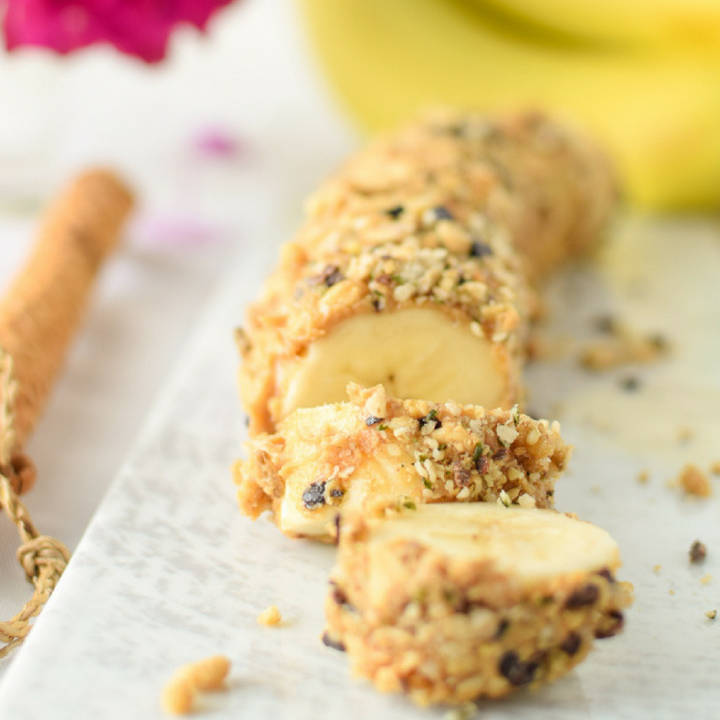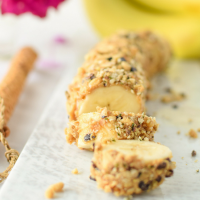 Easy Banana Sushi
Everyone in the whole family will love this Easy Banana Sushi, an easy, fun-to-make treat that will help to get your kids in the kitchen to develop a love of cooking at a young age.
Continue Reading
Anti-Inflammatory Tuna Flatbread Sandwich - 3 Ways
Anti-inflammatory Tuna Faltbread Sandwiches with 3-Recipe Twists.
Continue Reading
Learn By Experimenting with CBD
No matter what you're trying to master in the kitchen, it takes experimentation.
The good news is that a little goes a long way when cooking with hemp extract tinctures. This makes it cost effective and easy to mask that earthy hemp flavor though many tinctures now come in flavored varieties (mint chocolate, orange, etc).
Because folks have been asking for some hands-on experience, we recently launched the Colorado Cannabis Retreats, which include a 2 hour workshop of kitchen time, to get a better feel for creating homemade recipes.
Culinary Guidance as a Coaching Tool
For those counseling patients wishing to use hemp extracts in their kitchen, this offers another opportunity to provide a unique client service.
Getting competent in cannabis care is critical to understanding the big picture.
In this webinar, Emily explains how her cannabis training has expanded her business and offers ideas for how others can do the same."
Donna Shields, MS, RDN is co-founder of the Holistic Cannabis Academy and offers a variety of content and programs geared for the practitioner and canna curious consumer.

Follow her on Instagram.
Welcome! I'm Emily Kyle, a nationally recognized media registered dietitian nutritionist & holistic cannabis practitioner providing holistic health care for those living with autoimmune and inflammatory conditions. To help you, I offer food sensitivity testing, cannabis education, and this blog which provides free resources including anti-inflammatory recipes, holistic health, wellness and nutrition related articles, and evidence-based cannabis education.